Get a Confident Smile in Thomasville
Our office offers a breadth of services to meet your needs. Check out the overview of our services listed below or book a consultation to discuss which services are best for you.
Our Thomasville – Jackson Orthodontists
You can have it all!  We work with patients to achieve their full smile potential by creating exceptional experiences provided by rockstar team members who help to deliver awesome outcomes every day.  Confident smiles are made daily at Smile Doctors.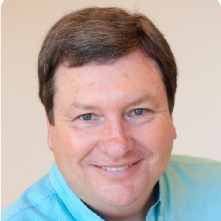 Dr. Roger Mills
Roger Mills holds a pharmacy degree from the University of Georgia and a graduate degree in orthodontic training from the Medical College of Georgia where he also earned awards for pharmacology and oral surgery. He's affiliated with several leading organizations including the American Dental Association, the American Association of Orthodontics, and the American Board of Orthodontics.
Mills has been practicing orthodontics for more than 25 years and has extensive knowledge of orthodontics and dentofacial orthopedics. He's known best for the relationships he builds with each of his patients and the customized treatment plans he develops for them.
Dr. Danny Smith
Terry Smith graduated from the University of Georgia with a pharmacy degree. He earned a dental degree from the Medical College of Georgia and completed his orthodontic training at Saint Louis University. Smith has been practicing orthodontics since 1990. He is a member of the Thomasville Rotary Club and has served as a volunteer for various local organizations.