Moultrie – Longleaf Office Park Braces & Invisalign® Aligners
I am so happy I chose this place for my daughter. The staff is so nice and she loves going to her appointments.
5
These people are AWESOME!! They make you feel like you are part of their family! #perfectsmileonefaceatatime! We love this place!
5
Great people that work here! They are always so welcoming and so happy with the improvement in my teeth. And I could not have expected my teeth to look so great. They did such a good job. 🙂
5
We've drive 19 miles one way because Dr. Hansen and her teams are just that good, kind, and compassionate.
5
I love my experience with Dr Hansen office an smile doctors !! So Happy with my new smile !!!
5
Get a Confident Smile in Moultrie
Our office offers a breadth of services to meet your needs. Check out the overview of our services listed below or book a consultation to discuss which services are best for you.
Our Moultrie – Longleaf Office Park Orthodontists
You can have it all!  We work with patients to achieve their full smile potential by creating exceptional experiences provided by rockstar team members who help to deliver awesome outcomes every day.  Confident smiles are made daily at Smile Doctors.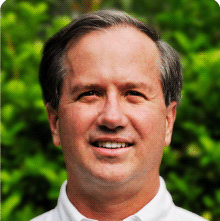 Dr. Dallas Margeson
Dallas Margeson was born and raised in Georgia. After studying at the University of Georgia, Margeson earned his D.M.D at the Medical College of Georgia School of Dentistry before receiving his M.S. degree in Oral Biology and certificate in orthodontics.
Margeson has held several leadership positions in many professional organizations such as former president of the Georgia Association of Orthodontists and former part-time associate professor at Augusta University. He is currently a diplomat for the American Association of Orthodontists. Margeson is also an involved member of his community. He is a member of Porterfield United Methodist Church, involved in the Albany Rotary Club, and sponsors many youth athletic teams and community activities.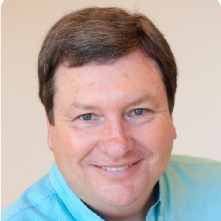 Dr. Roger Mills
Roger Mills holds a pharmacy degree from the University of Georgia and a graduate degree in orthodontic training from the Medical College of Georgia where he also earned awards for pharmacology and oral surgery. He's affiliated with several leading organizations including the American Dental Association, the American Association of Orthodontics, and the American Board of Orthodontics.
Mills has been practicing orthodontics for more than 25 years and has extensive knowledge of orthodontics and dentofacial orthopedics. He's known best for the relationships he builds with each of his patients and the customized treatment plans he develops for them.
Dr. Danny Smith
Terry Smith graduated from the University of Georgia with a pharmacy degree. He earned a dental degree from the Medical College of Georgia and completed his orthodontic training at Saint Louis University. Smith has been practicing orthodontics since 1990. He is a member of the Thomasville Rotary Club and has served as a volunteer for various local organizations.
Dr. Hansen is AMAZING and her staff takes excellent care of our son. I am so happy we went with her. Our son immediately said after meeting her, she is the one Mom, I do not want to go anywhere else. 🙂 Thank you ladies!!
–

Vera Elizabeth Burns-Fish
These people are AWESOME!! They make you feel like you are part of their family! #perfectsmileonefaceatatime! We love this place!
–

Heather L. James-Millard
Taylor from Smile Doctors really makes a huge difference in the experience. She has us checked in before we even walk in the door, she talks to us so we don't mind the wait, and she even sends my daughter cards in the mail just to encourage her! Usually when I find a doctor I love, I hate the staff. But here I love the staff and the technicians. They really work well with kids.
–

Jessica McAvinew Beeler
Love Dr. Hansen and her amazing staff! She is great about developing long-term plans for kiddos that create great results—one of my kids has completed orthodontia with Dr. Hansen, one is currently in braces and another will start the process soon. We wouldn't go anywhere else! Fun atmosphere, we rarely ever have to wait and when we do there's plenty to do to make the short wait enjoyable. Highly recommend!
–

Holly Rich Godfrey
I had such a fun and memorable experience as an adult getting braces! They really know how to make a lady feel special!!
–

Joey Russell