Confident Smiles Made Daily
Our office offers a breadth of services to meet your needs. Check out the overview of our services listed below or book a consultation to discuss which services are best for you.
Treatments
Braces
Invisalign® Aligners
Smile Express®
Retainers
Our Team
You can have it all!  We work with patients to achieve their full smile potential by creating exceptional experiences provided by rockstar team members who help to deliver awesome outcomes every day.  Confident smiles are made daily at Smile Doctors.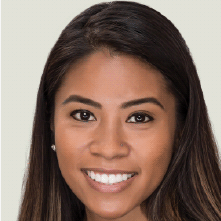 Dr. Irish Abigail Tongco
Irish Abigail Tongco strives to create beautiful smiles that bring confidence and happiness to her patients' lives. "I hope to foster a team relationship with my patients that makes them feel like they are part of our Smile Doctors family."
Tongco received her Bachelor degree from the University of Florida College of Agriculture & Life Sciences and went on the earn her Doctorate of Dental Medicine from University of Florida College of Dentistry. She then got her Master of Science in Dentistry and Certificate in Orthodontics from Saint Louis University Center of Advanced Dental Education. Tongco is also a member of the American Association of Orthodontist, American Dental Association and Texas Dental Association.
When she's not in the office, Tongco's favorite place to be is on the beach and enjoys staying active through CrossFit, rock climbing and dancing.