Get a Great Smile
I had such a fun and memorable experience as an adult getting braces! They really know how to make a lady feel special!!
5
Amy was very helpful love this office
5
Very professional and extremely attentative to concerns and details. Would highly recommend.
5
Everyone at the office was very nice. Amy and Paige are excellent dental assistants.
5
shout out to my little sister Taylor!she set up my daughter with her consult awhile back and we come back in September for her check up! not oy does she keep my kids entertained during their appointments all the other kids too. she makes consults a breeze for new parents!
5
Confident Smiles Made Daily
Our office offers a breadth of services to meet your needs. Check out the overview of our services listed below or book a consultation to discuss which services are best for you.
Treatments
Braces
Invisalign® Aligners
Smile Express®
Retainers
Our Team
You can have it all!  We work with patients to achieve their full smile potential by creating exceptional experiences provided by rockstar team members who help to deliver awesome outcomes every day.  Confident smiles are made daily at Smile Doctors.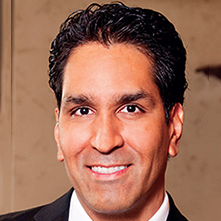 Dr. Anurag Patel
Anthony Patel enjoys sharing the journey of creating a beautiful smile with his patients and believes it is the most rewarding profession.
Patel attended the University of Illinois at Chicago as an undergraduate and went on to earn his Doctorate in Dental Medicine and Master of Science in Education, concurrently, from University of Pennsylvania in Philadelphia.
Later, he was sworn in as a Lieutenant and received his Advanced Education in General Dentistry certificate at the Naval Dental Center at Great Lakes, Illinois. Upon completion of his active duty military commitment, Patel attended the University of Texas Health Sciences Center at San Antonio where he received his specialty training in orthodontics and was selected as Chief Resident.
Outside of the office, Patel can be found spending time with his family, coaching Southlake baseball games or traveling with his sons to different cities to watch the Chicago Bears.
Amy was very helpful love this office
–

Marlee S
This is an awesome place to go for both kids and adults. A huge THANK YOU to Dr Patel and his staff for the excellent service they provided me. You're the absolute best!
–

Mikyle Glazier
Very informative and friendly!!
–

Tammie Taulman Larkworthy
Great team, It's obvious Dr. Patel loves what he does and has a great staff.
–

Blake Bromley
Very friendly staff and nice office
–

Renee Paul