Get a Confident Smile in Valdosta
Our office offers a breadth of services to meet your needs. Check out the overview of our services listed below or book a consultation to discuss which services are best for you.
Our Valdosta – Gornto Orthodontists
You can have it all!  We work with patients to achieve their full smile potential by creating exceptional experiences provided by rockstar team members who help to deliver awesome outcomes every day.  Confident smiles are made daily at Smile Doctors.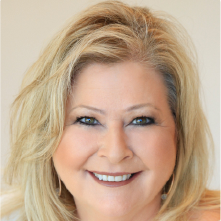 Dr. Marsha Holloway
Marsha Holloway earned her dental degree from the Medical College of Georgia. After graduation, she began a residency in pediatric dentistry. After receiving her certificate in Pediatric Dentistry from the Medical College of Georgia, she joined the United States Public Health Service and worked with the Indian Health Service.
She worked for several years as an area specialist in Pediatric Dentistry before moving to Buffalo, New York to attend her orthodontic residency. She received a Master of Science degree in Orthodontics and a certificate in Orthodontics. Holloway is a member of several professional organizations including the American Association of Orthodontics, the American Dental Association, the Southern Association of Orthodontics, and the Georgia Dental Association. Holloway is married to Todd Judy. They have five children, Foster, Dylan, Hannah, Jonathan & Justin. She has 5 grandchildren.