Get a Great Smile
I honestly could go on and on about how much I LOVE the staff! But it really doesn't matter what I think, my kids love everyone as much as me. Rylee came in with the most god awful teeth and terrified of the dentist but with the help of Dr. H and his crew, she now looks forwards to her visit and her teeth are amazing! When a Doctor and his staff care about your child's smile and her self confidence as much as you, well that says a lot about them.
5
Dr. Granberry is AWESOME I loved the whole staff. AWESOME place ,people ,and service. I highly recommend them to anyone needing orthodontics services. .
5
Such a great place to go to have work done!
5
best orthodontist around.
5
5 Stars It is such a friendly environment! They are professional yet personable! We have a very flexible pay plan. I trust them with my children and I trust their care path. And most importantly we get the results we came for.
5
Confident Smiles Made Daily
Our office offers a breadth of services to meet your needs. Check out the overview of our services listed below or book a consultation to discuss which services are best for you.
Treatments
Braces
Invisalign® Aligners
Smile Express®
Retainers
Our Team
You can have it all!  We work with patients to achieve their full smile potential by creating exceptional experiences provided by rockstar team members who help to deliver awesome outcomes every day.  Confident smiles are made daily at Smile Doctors.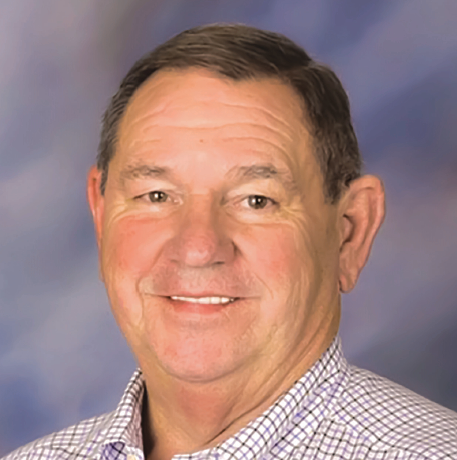 Dr. Jim Henderson
James S. Henderson III loves to have fun with his patients and always treats them like family.
Henderson received his undergraduate degree from Delta State University and went on to earn his Doctorate of Dental Medicine from the Mississippi School of Dentistry. He then completed his orthodontic residency at Louisiana State University.
Henderson is a former president, president elect, and treasurer of the Mississippi Orthodontist Association and is a member of the Mississippi Dental Association, American Association of Orthodontists, and Southern Orthodontists Association, among other organizations.
In his free time, Henderson is an avid outdoorsman who loves riding bikes, hunting, fishing, and hiking with his family.
I came to Smile Doctors because I never liked my teeth in pictures. My first consult was meeting with Dr Henderson and Teresa..the best people ever!! They helped me understand the process of wearing braces and have been the best to work with. I did everything they said and less than two years later, I finally have the smile I've always wanted! I always enjoy my visits and visiting with everyone on staff. I would HIGHLY recommend them
–

Eddie Brescher III
Very good experience! The staff are very nice and friendly!
–

Shaqwanna Gandy
I love my entire experience with Dr Granberry. I was 20 weeks pregnant when I first came for consultation. When I decided to go ahead and get my braces on Dr Granberry planned my entire treatment with just photos. Not once did he do an x-ray and my teeth are absolutely perfect!! I trusted him throughout my treatment and when I was ready to get them off and he saw one little thing he wanted to be better I trusted him to wear them for even longer. He and his staff are truly very talented. I don't think you could get better care anywhere else!!
–

Meredith Lesher McQueen
My daughter saw Dr. Granberry and her teeth are beautiful. He is the best!!
–

Gracie Cavanaugh Beech
They have the nicest staff ever and their mailman is a bomb !!
–

Scotty Yawn