Confident Smiles Made Daily
Our office offers a breadth of services to meet your needs. Check out the overview of our services listed below or book a consultation to discuss which services are best for you.
Treatments
Braces
Invisalign® Aligners
Smile Express®
Retainers
Our Team
You can have it all!  We work with patients to achieve their full smile potential by creating exceptional experiences provided by rockstar team members who help to deliver awesome outcomes every day.  Confident smiles are made daily at Smile Doctors.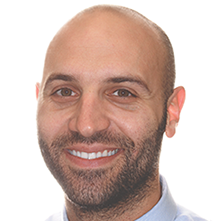 Dr. Panos Kyteas
Panagiotis Kyteas was born and raised in Greece and moved to the United States in 2015.
Kyteas earned his Doctorate in Dental Surgery from the Aristotle University of Thessaloniki School of Dentistry and then served in the Greek Army for two years practicing general dentistry. After his move, Kyteas completed a sixmonth fellowship at the University of Alabama at Birmingham School of Dentistry. He later joined UAB's residency program and earned a Certificate in Orthodontics and a Master of Science in Orthodontics.
Kyteas is a member of the American Association of Orthodontists and European Orthodontic Society, among other organizations.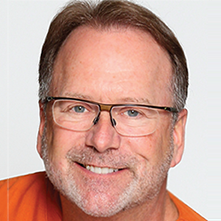 Dr. Kim Forrest
Kim Forrest has received many awards for his research and published articles in orthodontics and has several patents to his name.
Forrest attended the University of Texas at Austin as an undergraduate and graduated from the University of Texas Health Science Center Dental School with a Doctorate in Dental Surgery. He then practiced family dentistry and orthodontics for 14 years before specializing in orthodontics.
In addition to three different two-year continuing education courses in orthodontics, Forrest attended the University of Texas Health Science Center Dental Branch at Houston Graduate Orthodontic Program. Forrest also earned a certificate in postgraduate orthodontics and a Master of Science in orthodontics from UTHSC at Houston.
Outside of the office, Forrest enjoys spending time with his family and is an avid supporter of the Katy area schools and its organizations.