Get a Great Smile
For a first time visit to Space Center Orthodontics in Clear Lake, I was given excellent service. The environment is so relaxing and all the employees are amazing!
5
The entire staff is nice and friendly! They fixed my teeth in one year. Love this place will be going back when I have children!
5
Pros: The support staff of the front desk women and dental assistants were always very friendly. The dental assistants actually answered more of my questions than the orthodontist ever did. I never waited more than five minutes to get into the chair. It was always easy to change my appointment dates if something came up in my personal schedule. Moving from TX to OH, I was able to transfer to another Smile Doctors location without paying any additional fees. Con: Being sold Acceledent. I would not recommend paying an additional $500+ for this product. It was marketed to me and I wish I never would have paid for it. During my consultation I was told that it was strongly believed my braces could be off in 15 months, but now we're looking at 24+ months. So this device was a waste of money. Also, Dr. B is not one to really talk much during your appointments. That's also more of a personal preference thing. If you don't mind the orthodontist popping up, looking at your mouth quickly, and then moving on then you won't care. The hygienists/assistants will always be there and willing to answer your questions. Overall: 4/5 would recommend.
4
Everyone is very friendly and helpful! Atmosphere is awesome! Went here to replace my retainers last year and then again today (1-22-20) for another set. Thank you to Smile Doctors.:)
5
I loved my time while at Space Center Ortho (Smile DRs). The orthodontists are nice and quick moving. In my two years of coming to the office I only had to wait after my appointment time once. Alexis is the absolute best and listens to any concern you have!!
5
Confident Smiles Made Daily
Our office offers a breadth of services to meet your needs. Check out the overview of our services listed below or book a consultation to discuss which services are best for you.
Treatments
Braces
Invisalign® Aligners
Smile Express®
Retainers
Our Team
You can have it all!  We work with patients to achieve their full smile potential by creating exceptional experiences provided by rockstar team members who help to deliver awesome outcomes every day.  Confident smiles are made daily at Smile Doctors.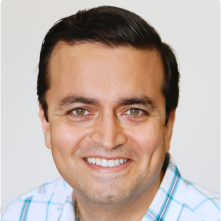 Dr. Vijay Bhagia
Vijay Bhagia, DMD, MS is a Diplomate of the American Board of Orthodontics and has always had a passion for helping people, which spurred his pursuit to become an orthodontist. Bhagia works to serve his patients by building self-esteem and self-confidence through a beautiful smile.
With a degree in dental medicine from Boston University – paired with the completion of an orthodontic specialty program at the University of Detroit Mercy. Bhagia changes lives by staying up to date on cutting-edge advancements in orthodontics.
Outside of the office and alongside his family, Bhagia is an active member of his community.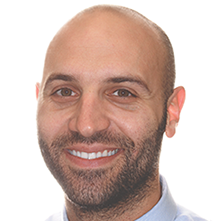 Dr. Panos Kyteas
Panagiotis Kyteas was born and raised in Greece and moved to the United States in 2015.
Kyteas earned his Doctorate in Dental Surgery from the Aristotle University of Thessaloniki School of Dentistry and then served in the Greek Army for two years practicing general dentistry. After his move, Kyteas completed a sixmonth fellowship at the University of Alabama at Birmingham School of Dentistry. He later joined UAB's residency program and earned a Certificate in Orthodontics and a Master of Science in Orthodontics.
Kyteas is a member of the American Association of Orthodontists and European Orthodontic Society, among other organizations.
Excellent experience for my daughter. The staff was very friendly and patient with Mia!
–

Chrissy Ann
Always fast and friendly!
–

poca032001
Staff was very friendly. Makes orthodontic visits fun for kids
–

Jenn Reeves
The staff and Dr.'s are great. Very friendly and personable. I took my daughter in for a consult thinking she had an Appointment and did not but quickly still got her in for consult and ended up leaving with first set of braces put on. Very pleased with the facility and staff.
–

Jennifer Galloway
.Always on time with clear diagnostics information. Only thing I was Bummed out was that they ran out of chocolate ice cream.The office is clean the staff are professional. The place is perfect
–

no friends