Get a Great Smile
I'm really self conscious about my smile but when I went in they made me feel comfortable and confident in what out come will be
5
My husband and I visit this past week and we had a ball 😂. The staff was very professional and courteous. This was our first time visiting an orthodontist and I'm glad Smile Doctors was our choice. Kaitlyn is the best !!! Definitely recommend for your service.
5
We love Smile Doctors! Friendly, professional and knowledgeable. Great experience.
5
5
5
Confident Smiles Made Daily
Our office offers a breadth of services to meet your needs. Check out the overview of our services listed below or book a consultation to discuss which services are best for you.
Treatments
Braces
Invisalign® Aligners
Smile Express®
Retainers
Our Team
You can have it all!  We work with patients to achieve their full smile potential by creating exceptional experiences provided by rockstar team members who help to deliver awesome outcomes every day.  Confident smiles are made daily at Smile Doctors.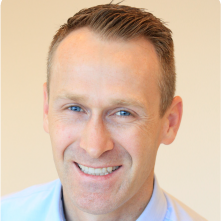 Dr. Joshua Adcox
Joshua Adcox, DDS completed his undergraduate studies in Biology from Brigham Young University before earning his DDS from the University of Southern California School of Dentistry. He also holds a Certificate of Orthodontics from the Vanderbilt University School of Medicine.
Adcox has established his reputation as a dedicated and caring orthodontist known for his strong work ethic and patient-centered care. When he isn't pursuing his passion of creating beautiful smiles, he enjoys surfing and spending time with his wife Jamie and their four children.
Very friendly staff every time you walk in you can feel the love from the staff and is a positive atmosphere I love when YAZMIN works on my sons teeth she is very knowledgeable and takes pride in what she does and would recommend to anyone needing their grill fixed
–

Mike Perez
The staff at the Harker Heights location was exceptionally nice for every visit. My care was gentle and for the most part painless (after I got use to wearing my braces). I'd like to thank Jackie for my transition back to life without braces, it was memorable in a good way. I'd like to also thank everyone who was a part of my reveal celebration. #mysmileisbeautiful
–

Tee Kay
Yesterday I was having a hard time with the new app. I called a few times and various nice ladies tried to resend, but my email wasn't bringing them through. The fourth time I called I was connected to Shantarell. Wow! She did such an amazing job in helping me. She worked on the issue until I finally got the app, waited patiently while I took scans and checked to make sure they were good before hanging up. You really have a wonderful employee in her. Thank you!
–

Clarissa J Olds
Smile Doctors was an excellent choice… Affordable service that was superb. The whole staff there was amazing but I have to shout out Yazmin for all her help and guidance along the way!! Joseph now is smiling from ear to ear because of yalls awesome work!!
–

Allen Thomas
Friendly, professional, & knowledgeable as well as fun! We got to experience the celebration that they give to patients getting they're braces off! In addition, there were relaxing massage chairs while waiting. Just an overall great experience!
–

Yolonda Cevaal