Gainesville – Broadway Braces & Invisalign® Aligners
We could not have ask for better people. They explained everything to us make sure we had no questions. We are glad we made the correct choice. We look forward to the next 2 yrs together. Rita Scott Taryn Reynolds
5
Love my teeth and the people who work here!!! Always feel like family!
5
Very friendly and nice atmosphere! Love the place!
5
Myself and two children have used Dr. Caskey for many years! The staff have always been exceptionally pleasant to all patients and explain everything thoroughly. The wait time is minimal and they make you feel like family as soon as you walk through the doors!
5
After a year's worth of discussion with my daughter, we decided Smile Doctors would be the best fit for our busy schedule. They made us feel comfortable from the minute we scheduled the appointment. The staff was very friendly and helpful which made our visit quick and easy. They are also very affordable.
5
Get a Confident Smile in Gainesville
Our office offers a breadth of services to meet your needs. Check out the overview of our services listed below or book a consultation to discuss which services are best for you.
Our Gainesville – Broadway Orthodontists
You can have it all!  We work with patients to achieve their full smile potential by creating exceptional experiences provided by rockstar team members who help to deliver awesome outcomes every day.  Confident smiles are made daily at Smile Doctors.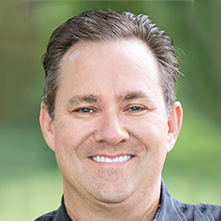 Dr. Jim Caskey
Jim Caskey truly loves his work and strives to provide the best care possible for each of his patients. He realized he wanted to be an orthodontist upon receiving treatment himself.
"I always remembered my orthodontist as a person who seemed to truly enjoy his job."
Caskey attended Texas State University and graduated with a degree in computer information systems, which he used for eight years in the business world before deciding to pursue orthodontics. He then attended Baylor College of Dentistry and obtained his Masters of Science in Orthodontics from St. Louis University.
Caskey is a member of the American Association of Orthodontists, The American and Texas Dental Association and the Southwestern Society of Orthodontists.
I can't say enough about this office, Dr. Caskey and his staff are amazing! Their customer service and patient care is OUTSTANDING! If you or your kiddos need braces THIS is the place to go!!!!
–

Jennifer Boon
I cannot begin to explain how wonderful my experience was with Dr. Caskey. From day one the entire staff has been wonderful & Dr. Caskey's attention to detail was well worth the wait. His work is amazing and I definitely would recommend him to anyone needing an orthodist. His awesome personality and sweet staff always made my visits enjoyable!
–

Rachel Langford
Dr. Caskey was incredibly friendly! He has brought a great culture to his staff, and made the whole experience enjoyable! Would highly recommend!
–

Preston Templeman
Our entire family has used Dr. Caskey, he and his team are top notch! This weekend, a holiday weekend, our daughter's retainer broke while she was here visiting from out of town. We left a msg. to see if they were open so it could get repaired. They worked her in on Monday in order to repair her retainer! You don't get this amazing service from just everyone – thank you to Dr. Caskey and staff!
–

Debbie Linder Watt
Thank you Dr. Caskey and the WONDERFUL office staff at Caskey Orthodontics! We transferred over after 2 1/2 years into a not so good experience with another office! The office is full of the sweetest, most caring people who have taken such good care of us!
–

Jessica Garrett McKinney