Get a Great Smile
I have been to Tripp Leitner Ortho for the past year mainly for Invisalign. Always a great experience! The coordinators and assistants are very attentive, kind, and skilled! Dr. Whitney and Dr. Leitner are both incredibly welcoming, friendly, and knowledgeable about their speciality. Every member of the staff works to make sure you are comfortable from the moment you walk in the door and throughout your visit. If you have real fears of going to the orthodontist, you will not find a more compassionate, respectful and caring orthodontic practice than this one. I highly recommend either of their locations!
5
My daughter just got her braces yesterday. Dr. Leitner was very good with her. Love the staff, very friendly!
5
I have been a patient for almost 2 years, I love coming in to the office because their all so sweet and nice. Honestly, I recommend people to go, they work really hard to make your smile shine.
5
Smile doctors is by far the best orthodontist team we've experienced They have superb customer service and are quick. We travel 3 hours one way just to see her orthodontist. They are extremely compassionate and caring of our needs. Excellent payment options. My daughter and I are pleased with their service and would recommend them to anyone looking for an unique orthodontist experience.
5
Lilly's teeth look great during this 1st phase— looking forward to the final phase and hopefully greater patient cooperation…😳 —now that she realizes she has beautiful teeth!
5
Confident Smiles Made Daily
Our office offers a breadth of services to meet your needs. Check out the overview of our services listed below or book a consultation to discuss which services are best for you.
Treatments
Braces
Invisalign® Aligners
Smile Express®
Retainers
Our Team
You can have it all!  We work with patients to achieve their full smile potential by creating exceptional experiences provided by rockstar team members who help to deliver awesome outcomes every day.  Confident smiles are made daily at Smile Doctors.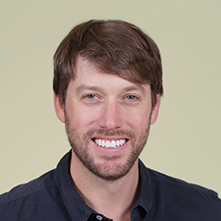 Dr. Tripp Leitner
James "Tripp" Leitner loves orthodontics because it is about building relationships while having fun and creating amazing, energetic smiles.
Leitner receives his undergraduate degree from the The Citadel and stayed in Charleston to attend dental school at the Medical University of South Carolina. He then continued training at the Louisiana State University Health Sciences Center where he completed his orthodontic residency.
Leitner is a member of the American Association of Orthodontists, Southern Association of Orthodontists, and South Carolina Association of Orthodontics, among many other organizations.
Outside of the office, Leitner enjoys working on his farm in Chester, hunting, playing golf, Gamecock football, cooking and fitness.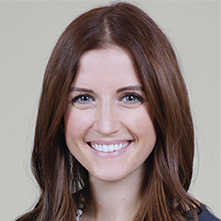 Dr. Whitney Buechel
Whitney Buechel is a persistent perfectionist who tries to bring out every patient's best smile while making them smilein the process.
Buechel earned her bachelor's degree from the University of South Carolina. She then attended dental school at the Medical University of South Carolina where she completed her residency and completed her Master's of Science in Dentistry.
Buechel is a member of the American Association of Orthodontists, South Carolina Association of Orthodontics, American Dental Association, and South Carolina Dental Association.
In her spare time, Buechel likes to spend time with her family – including her two 60-pound lap dogs – running, skiing, riding bikes, and passing the summer by on the beach.
We LOVE THOMAS AND LEITNER !!!!! COOLEST AND BEST ORTHODONTIST AROUND!!! #WELOVET&LORTHO
–

DeAnna Cornwell-Johnson
Very friendly, lovely staff. Dr.leitner is a wonderful orthodontist. Would recommend them!
–

Morgan Bowling
Great people always trying to help there customers
–

Ronald Gardner
I couldn't ask for a better, friendlier, office or staff to be taking care of my Invisalign treatment.
–

Craig Colson
I love t&l❤️ I found out yesterday that I have to get braces� I'm nervous but I know I'm in good hands❤️ thanks T&L❤️
–

Layla Alisabeth