Fort Collins – Centre Braces & Invisalign® Aligners
Ebert Orthodontics is a great place. The staff is friendly, professional, prompt and honest. Our experience has been good every step of the way, financially, medically and timewise. They explain procedures, expectations and timelines. We have recommended them in the past and will continue to do so.
5
We've had and are having a great experience with Smile Doctors. So far 3 kids in braces! Very kind staff. I love when you walk into a business and people behind the desk look up, acknowledge you and smile. Rebecca has done a wonderful job over the years making my kids feel welcome and clearly explaining the financial aspects with me! The Doctor's get great results as are very friendly! What more could a mom want. 😊
5
Friendly and knowledgeable staff. Timely (on time) appointment with no waiting. Clear and easy to understand information was provided. Various financing options that allowed us to make the program work.
5
Best Choice we made going to Ebert!
5
What a great team at this office. Everyone seems like they really like their jobs, and it comes through in the patient care.
5
Get a Confident Smile in Fort Collins
Our office offers a breadth of services to meet your needs. Check out the overview of our services listed below or book a consultation to discuss which services are best for you.
Our Fort Collins – Centre Orthodontists
You can have it all!  We work with patients to achieve their full smile potential by creating exceptional experiences provided by rockstar team members who help to deliver awesome outcomes every day.  Confident smiles are made daily at Smile Doctors.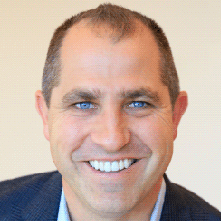 Dr. Cory Coombs
Cory Coombs has dedicated his career to finding the most efficient and comfortable treatment options that result in a beautiful new smile for his patients.
Coombs attended the University of Utah as an undergraduate and earned his Doctorate of Dental Medicine from the University of Louisville in Kentucky. He then completed a two-year residency and earned his master's degree and Certificate of Advanced Training in Orthodontics.
Coombs stays up-to-date in his field by remaining active in many professional organizations and study clubs.
Outside of the office, Coombs enjoys spending time with his family doing outdoor activities such as skiing, camping, biking and boating.
Dr. Shawn Murray
Shawn Murray thoroughly enjoys transforming smiles in Northern Colorado and believes that a great smile can truly change your life. Murray completed his undergraduate studies at Weber State University and went on to receive his doctorate degree from the University of the Pacific School of Dentistry. 
Next, he completed his certificate of advanced graduate study in orthodontics and dentofacial orthopedics. 
Outside of the office, Murray can be found spending time with his family or staying up to date on new advancements in the field. He maintains involvement in several professional associations including the American Association of Orthodontics, Colorado Dental Association, and Weld County Dental Society.
Great place with great people. I had a great experience here. I would highly recommend.
–

Dakota Watts
Everyone was very nice and aways making sure my needs are met. They made my experience very easy and fun.
–

Kevin Gilliam
I 100% recommend Smile Doctors! I was kind of nervous to get Braces at 30 yrs old but it was such a pleasant visit from start to finish. Everyone here is so friendly and welcoming. I'm so glad I get to start this journey with them!! Thank you Dr. Murray and amazing staff!
–

Alex Gonzales
We came right after school. Our appointment wasn't till 3:00pm. We got there at 2:40. Dr. Ebert took us back herself and got us done. We were out before our appointment was suppose to start. How awesome is that??? I love it here. ALL the women are so nice and friendly there. I never dread having to take my girls to the orthodontist.
–

Allison and Brad Hixson
I went in to Smile Doctors on the advice of my dentist, who was not sure whether I should be concerned about long-term problems with my bite, which is slightly off. I met Dr. Murray, who told me that he could fix my bite, but that he did not think it was worth the pain and expense. I appreciate his honesty very much! It was not a sales talk at all, and there was no pressure put on me to do anything. It is nice to find an honest doctor who thinks more about what benefits his patients, rather than just making as much money as possible.
–

Mark Black