Get a Great Smile
Best Choice we made going to Ebert!
5
Everyone was very nice and aways making sure my needs are met. They made my experience very easy and fun.
5
Our experience at Ebert Orthodontics has been a very positive one. What we appreciate most is the expertise of Dr. Ebert and her staff, and the excellent customer service and friendliness of all who work there. Ebert Orthodontics is also very transparent and honest about fees and costs at the beginning of treatment; there are no hidden financial surprises. We will be starting our second daughter in braces/treatment there soon!
5
Wendy is always so great!
5
Dr. Ebert is absolutely amazing! She's so soft spoken and the office is far beyond the rest. She gave me the confidence to smile after all these years of hiding from the camera. Thank you Ebert Orthodontics
5
Confident Smiles Made Daily
Our office offers a breadth of services to meet your needs. Check out the overview of our services listed below or book a consultation to discuss which services are best for you.
Treatments
Braces
Invisalign® Aligners
Smile Express®
Retainers
Our Team
You can have it all!  We work with patients to achieve their full smile potential by creating exceptional experiences provided by rockstar team members who help to deliver awesome outcomes every day.  Confident smiles are made daily at Smile Doctors.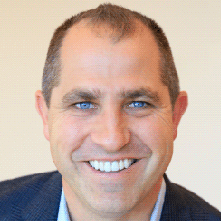 Dr. Cory Coombs
Cory Coombs has dedicated his career to finding the most efficient and comfortable treatment options that result in a beautiful new smile for his patients.
Coombs attended the University of Utah as an undergraduate and earned his Doctorate of Dental Medicine from the University of Louisville in Kentucky. He then completed a two-year residency and earned his master's degree and Certificate of Advanced Training in Orthodontics.
Coombs stays up-to-date in his field by remaining active in many professional organizations and study clubs.
Outside of the office, Coombs enjoys spending time with his family doing outdoor activities such as skiing, camping, biking and boating.
Dr. Shawn Murray
Shawn Murray thoroughly enjoys transforming smiles in Northern Colorado and believes that a great smile can truly change your life. Murray completed his undergraduate studies at Weber State University and went on to receive his doctorate degree from the University of the Pacific School of Dentistry. 
Next, he completed his certificate of advanced graduate study in orthodontics and dentofacial orthopedics. 
Outside of the office, Murray can be found spending time with his family or staying up to date on new advancements in the field. He maintains involvement in several professional associations including the American Association of Orthodontics, Colorado Dental Association, and Weld County Dental Society.
Great doc and staff. This is my 3rd round with an Orthodontist and this has definitely been the best experience. Highly recommend them!
–

Kristie Woodward
Dr Ebert and her staff are always very professional and helpful! They always have what's best for their clients in mind. It's a welcoming atmosphere that I can always count on to help with any questions or concerns I have!
–

Kelsey Kennedy
Best Choice we made going to Ebert!
–

Janell Osborn
What a great team at this office. Everyone seems like they really like their jobs, and it comes through in the patient care.
–

Gigi g
Dr. Ebert and her staff are terrific. My daughter has had a really great experience. Very kind and conscientious. They always make the patient feel like they are taken care of on a personal level. The atmosphere in the office is calm and quiet. I appreciate as a parent how welcome I am to sit in and be a part of my child's appointments.
–

Karen Cho