Get a Great Smile
I'm 15 years old and have been coming to Ebert Orthodontics for the past 3 years. I love the staff, they are all really friendly and sweet! I am allergic to latex so I can't have the colored bands, but last time I was in I was pleasantly surprised to see they had gotten me a special colored latex-free band! (It's the little things that count!)
5
Great place along with GREAT people!! The staff is amazing
5
I'm 10years old and getting braces sacred me until the staff made me more comfortable! This is a great place for anyone wanting straight teeth
5
We love Dr. Ebert and her office. Everyone is so friendly, nice, and helpful. They came highly recommended to us by several people. After being in the office several times now I can see why. We are still in the "evaluative" and "consult" process, so all of our appointments have been to check in on our daughter's progress with her teeth coming in. She's supposed to get braces in about another 8 months. She's thrilled about that. I'm not excited to pay for them! However, I love how understanding Dr. Ebert's office is and how they are willing to work with you on payments. I can honestly see why they are so recommended and we will also refer our friends who need an orthodontist as well. Thank you Dr. Ebert's office!
5
Our daughter Anya just had her final appointment yesterday, and we couldn't be happier with the service that was provided for her. The staff was unfailingly professional and friendly to her throughout the process, and Anya never once seemed nervous or frightened about the work that was done. My wife and I were consistently kept informed about what was going to happen at each step, and Dr. Ebert and the technicians would always ask if we had questions on the days we came in for Anya's appointments. The actual wearing of the braces went as smoothly as one could ever imagine, and the day Anya got her braces off was made special by the staff with the big announcement on the board, as well as the fun tribute song at the end. Anya's teeth look great, and we know she's in good hands moving forward if anything should crop up with her retainer or the arrival of her wisdom teeth. Thank you very much for a wonderful experience. Anya's beautiful smile thanks you, as well.
5
Confident Smiles Made Daily
Our office offers a breadth of services to meet your needs. Check out the overview of our services listed below or book a consultation to discuss which services are best for you.
Treatments
Braces
Invisalign® Aligners
Smile Express®
Retainers
Our Team
You can have it all!  We work with patients to achieve their full smile potential by creating exceptional experiences provided by rockstar team members who help to deliver awesome outcomes every day.  Confident smiles are made daily at Smile Doctors.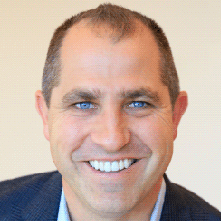 Dr. Cory Coombs
Cory Coombs has dedicated his career to finding the most efficient and comfortable treatment options that result in a beautiful new smile for his patients.
Coombs attended the University of Utah as an undergraduate and earned his Doctorate of Dental Medicine from the University of Louisville in Kentucky. He then completed a two-year residency and earned his master's degree and Certificate of Advanced Training in Orthodontics.
Coombs stays up-to-date in his field by remaining active in many professional organizations and study clubs.
Outside of the office, Coombs enjoys spending time with his family doing outdoor activities such as skiing, camping, biking and boating.
Dr. Shawn Murray
Shawn Murray thoroughly enjoys transforming smiles in Northern Colorado and believes that a great smile can truly change your life. Murray completed his undergraduate studies at Weber State University and went on to receive his doctorate degree from the University of the Pacific School of Dentistry. 
Next, he completed his certificate of advanced graduate study in orthodontics and dentofacial orthopedics. 
Outside of the office, Murray can be found spending time with his family or staying up to date on new advancements in the field. He maintains involvement in several professional associations including the American Association of Orthodontics, Colorado Dental Association, and Weld County Dental Society.
This is my 4th child to receive braces through Smile Doctors, love the care love the people.
–

Tiffany Kubat
Five months in to my adult braces I've been very happy with Ebert Orthodontics from the time I came in for a consultation I didnt feel like slap on mill wheel smile but a person that was looked at as an individual with all the aspect of me orthodontic needs taken into consideration. Love the office as well no waiting 15 minutes after checking in appointments are when they say also child friendly which means it's not hard to bring my children with me which is great.
–

Tessa
My daughter loves going to Ebert Orthodontics – everyone is very friendly and they are very welcoming! They remember her birthday and are always giving her fun gifts! She gets her braces off soon and will miss seeing everyone every few weeks! The staff is just wonderful and very knowledgeable!
–

Natalie Hernandez
Showed up 30 minutes early and only had to wait 15 minutes! As usual they were running ahead of schedule.
–

Martin Shields
Love this place. Consistently great care with very friendly staff.
–

Cyndi H