Get a Great Smile
Quick wait time, great staff and comforting experience!
5
The entire staff is wonderful, helpful, informative. Starting with the manager Robin she will work with you 100%. Front desk Vanessa is wonderful! An amazing, friendly young lady. Dental assistants they all wonderful and nice and caring. Special thanks to PATTY!!! Who likes going to the dentist? Patty would always take her time makes sure your super comfortable with whatever she's doing. She's so informative, explains in detailed the entire process. Extremely sweet and nice. Makes you feel super comfortable throughout the entire process. She's definitely my favorite DA!
5
If you want the best, this is where you come for your teeth to be straightened. Dr. Hagen is so patient and caring, he is a perfectionist, you will be happy with the care you get and the staff is awesome! Everyone greets you with a smile and they work hard to get you the appointment time you need.
5
Dr. Hagan is a very knowledgeable and caring orthodontist. He and his staff are always welcoming and professional. My son looks forward to his visits.
5
Dr. Hagan is experienced and knowledgeable. And fabulous "bedside manners". He and the staff explain what they are doing and how it will help. He's candid about the treatment plan and gives you options to meet your needs/lifestyle. Wait-times are consistently minimal, if at all.
5
Confident Smiles Made Daily
Our office offers a breadth of services to meet your needs. Check out the overview of our services listed below or book a consultation to discuss which services are best for you.
Treatments
Braces
Invisalign® Aligners
Smile Express®
Retainers
Our Team
You can have it all!  We work with patients to achieve their full smile potential by creating exceptional experiences provided by rockstar team members who help to deliver awesome outcomes every day.  Confident smiles are made daily at Smile Doctors.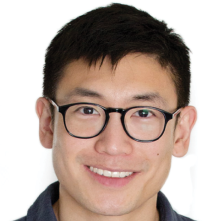 Dr. Joseph Yu
Joseph Yu, DDS, MS, has practiced dentistry since 2007 and achieves his anesthetic desire to help his patients look and function at their best while tending to the human desire for order.
"Patients can feel better about their smiles, and I can feel better about adding a little uniformity to a world full of disarray."
Backed by an education and experience from University of Southern California, New York Methodist Hospital Dental Department and Arizona School of Dentistry and Oral Health, Yu fulfills his commitment to helping people look and feel their best. 
In his spare time, Yu enjoys reading science fiction, playing video games, and trying to cook in the company of his cat.
My brother attended this orthodontist program much earlier than i did, and when it was my turn to alter my teeth he said nothing but the best about this organization. I may have been somewhat skeptical, but after my experiences with the treatment and the faculty i must say its left a lasting impression of professionalism, experience, and strong moral fiber to their duty in helping all who attend. Just make sure not to miss your appointments 😉
–

joshua zoha
I like that with Dr. Hagan first and foremost is a great Orthodontist and it's because he takes pride in what he does. He's also a real nice guy. There's also no guesswork with him. He gives you a breakdown of procedures with visual images of how things will progress, and there's also no guesswork about the costs and the different options available. A great experience all the way around. His staff is great to work with as well. I highly recommend Dr. Hagan.
–

Rudolf Rojas
Everyone in the office was super friendly. all questions were asked and answered. great experience Thanks
–

LESLY BERTRAND
The service there is great from the moment you enter the door to the moment you leave. In addition you can get in and out in a reasonable amount of time. Braces hurt, but before they put something that will hurt in they will tell you before, and they will tell you how to make the pain go away also which i think is a great thing to do. over all i would rate them 5 stars.
–

Nick Nack
My second time having braces and they are by far the best option for orthodontics. Patty was so helpful and patient with me. Robin explained the administrative side of my treatment plan so perfectly, and Dr.Hagan is by far the sweetest guy ever. Thanks Team, see you in a few months !!!
–

Jasmine Salter