Get a Great Smile
Staff are friendly and professional. They were up front about costs and procedures. Will definitely recommend to anyone.
5
An amazing experience. Dr. Sweeney exhibited great skill and knowledge. The staff goes out of its way to make you comfortable and welcomed. I feel I have made new friends. My results are very positive and more than I expected. She even corrected things I did not even think of asking. Highly recommend them!
5
Knowledgable, friendly staff who answered all my questions and concerns easily.
5
Loved our experience at Bloom so far – great office staff, orthodontist! Conservative approaches, flexible, accommodating. Concern for the patient and comfort for family.
5
I love them there! I had adult braces placed on by a terrible office and went in there looking to transfer. I was taken in and they were so informative. They use the lates braces technology, unlike the office that put mine one.. turns out i had the oldest version of braces out there! But thank God for smile doctors because they made it right. They always remember to ask about you and i was getting married at the time and waiting to get my braces off for my big day… needless to say i get like they spoiled me. Clean and kid friendly ( they had a game room and games in the lobby lol). I wish i could have started with them but glad i ended with them. Thanks Dr. Sweeney and all the great staff!!
5
Confident Smiles Made Daily
Our office offers a breadth of services to meet your needs. Check out the overview of our services listed below or book a consultation to discuss which services are best for you.
Treatments
Braces
Invisalign® Aligners
Smile Express®
Retainers
Our Team
You can have it all!  We work with patients to achieve their full smile potential by creating exceptional experiences provided by rockstar team members who help to deliver awesome outcomes every day.  Confident smiles are made daily at Smile Doctors.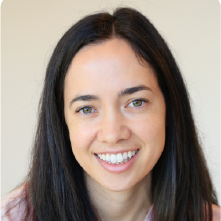 Dr. Sunya Sweeney
Sunya Sweeney, DMD, grew up in Peachtree City, Georgia, and loves to watch her patients transform during treatment. Sweeney attended Rhodes College in Memphis, Tennessee, as an undergraduate and moved to Augusta, Georgia, to earn her DMD at the Medical College of Georgia.
She then completed a general practice residency at New York Methodist Hospital and an orthodontic residency at Vanderbilt University Medical Center. In 2015, Sweeney was board certified by the American Board of Orthodontics — something only 1 in 3 orthodontists achieve. When she's not in the office, Sweeney enjoys painting, drawing, playing tennis and running, as well as spending time with her family.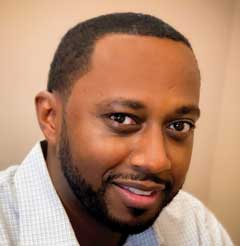 Dr. Keith Williams
Keith Williams loves the challenge orthodontics brings and gets the greatest sense of satisfaction when his patient is happy with their new smile.
Williams received his Doctorate of Dental Surgery from Meharry Medical College, School of Dentistry. He thencompleted a general practice residency at Bronx Lebanon Hospital before obtaining his certificate in Pediatric Dentistry at Children's Hospital of Michigan. Later, he pursued orthodontics at the Georgia School of Orthodontics.
Williams is a Diplomate of the American Board of Pediatric Dentistry, and is an active member of the American Academy of Pediatric Dentistry, American Association of Orthodontists, and other organizations.
In his spare time, Williams loves spending time with his family, snowboarding, travelling, and hiking.
We love Bloom ! Emma is always excited to go for her appointments! Everyone is so nice and caring to the patients! I am definitely glad we choose Bloom over all the others in our area. Just the best!
–

Janie Lark Baker
I'm very happy with the service we're getting. They saw us for 2 years just to monitor my son for free and then when it was time to get his expander and gear they were better priced than other reputable orthos. We couldn't be more pleased. Everyone is super nice and accommodating.
–

jessica meyer
The best braces services ever . So professional, Knowledgeable , Caring , they make you feel like home . Thank you so much Smile Doctor Braces for an excellent job . Highly recommended to any one looking for top quality braces services !
–

Vivian Alfred-Okoro
I love Bloom! The staff is great and very helpful.
–

Victoria Ryden
Everyone here is so great! Everyone is always smiling and has a great attitude! Dr. Sweeney rocks! I am so happy I got my braces through Bloom Orthodontics and I highly recommend to anyone else!
–

Carolyn Patafio