Get a Great Smile
Awesome staff! They offer affordable and flexible payment plans.
5
Brought my daughter in today for a new patient consultation. The staff was amazing Lauren made us feel like family! Can't wait to come back and get started to beautiful smiles!!
5
The staff are so kind and professional. From Consultation to billing. Over the years they've learned and called me by first name, flexible with bring my little one to appointments, educated me over my treatment process, and were such a convenience. When I moved, I cried. This is a great place all around.
5
I've been serviced by 2 different Smile Doctor affiliates and both offices were professional and friendly. Is recommend them in a heartbeat!
5
They was so sweet to me. The best ever. Please check them out.
5
Confident Smiles Made Daily
Our office offers a breadth of services to meet your needs. Check out the overview of our services listed below or book a consultation to discuss which services are best for you.
Treatments
Braces
Invisalign® Aligners
Smile Express®
Retainers
Our Team
You can have it all!  We work with patients to achieve their full smile potential by creating exceptional experiences provided by rockstar team members who help to deliver awesome outcomes every day.  Confident smiles are made daily at Smile Doctors.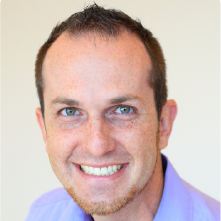 Dr. Adam Reynolds
Adam Reynolds believes the best part of working with patients is the pleasure he gets in learning from them and the joy that comes from providing quality care. Reynolds received his Bachelor's from Brigham Young University and his Master's from the University of Missouri – Kansas City. He earned his DMD from the University of Kentucky School of Dentistry before then completing his orthodontics residency at the University of Missouri – Kansas City School of Dentistry.
His professional memberships include the American Association of Orthodontists, the American Dental Association, the Midwestern Society of Orthodontics, and he is a Certified Team Sports Dentist from the Academy of Sports Dentistry. When not creating brilliant smiles, Reynolds enjoys soccer and time with family.
Love Dr. Lane and his staff! I went there for my braces years ago, and now my son is a patient. Dr. Lane is caring and will explain everything to you. The girls in his office are friendly and have a good sense of humor that puts nervous kiddos at ease. I have never had to wait more than a few minutes for my son's appointment – which he hates becuase he wants to play the video games in the waiting room and If your child has an appointment that will last longer than 45 minutes they will take your child back to school for you.
–

Michelle Greystone
Best orthodontist ever! Awesome!!
–

Shirley Buckelew
I absolutely love every person in the office. I shopped around for awhile before I decided and ultimately Miss Sports is the reason I picked them. She worked with me and really made me feel comfortable and at home. At my very first appointment to start the process I got some devastating news while I was in the waiting room. Every person in the office was there for me that day and they will never know how much that meant to me. 10/10 recommend this office with this staff.
–

Janee' Franklin
This company actually makes you want to give them your money! Every individual I have dealt with so far has been beyond courteous and professional! Absolutely a joy dealing with them!
–

Shauna Nunn
My family loves Dr. Lane & his staff. He did my braces as well as my daughter & son's. Ive never had a complaint. I highly recommend Dr. Lane.
–

Candy Coleman Lucas