Get a Great Smile
This place is great. Everyone is very friendly. They go above and beyond to make things convienent for you. They offer a lot of cool incentives to make it more fun for the kids! I highly recommend Braces U.
5
5
Braces U Orthodontics is Great. Everyone there is great.
5
The technicians make me and I'm sure other patients very welcome as well as put my my smile (teeth?) first. Overall great experience
5
Smile Doctors by 307 orthodontic were amazing and very friendly and very cheerful and they made you feel like they were so glad to see you and thank-you for what you did for my Daughter she now smiles more its amazing!
5
Confident Smiles Made Daily
Our office offers a breadth of services to meet your needs. Check out the overview of our services listed below or book a consultation to discuss which services are best for you.
Treatments
Braces
Invisalign® Aligners
Smile Express®
Retainers
Our Team
You can have it all!  We work with patients to achieve their full smile potential by creating exceptional experiences provided by rockstar team members who help to deliver awesome outcomes every day.  Confident smiles are made daily at Smile Doctors.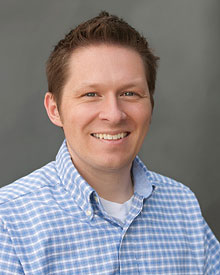 Dr. Adam Chorak
Dr. Chorak was born and raised in Fort Collins, CO. He attended Brigham Young University and earned his Doctorate of Dental Surgery with honors from the University of North Carolina at Chapel Hill. After graduating from dental school, he worked at a community health clinic as a general dentist in a small town in New Mexico before returning to school to specialize in orthodontics. He earned his Certificate of Advanced Training in Orthodontics & Masters of Science from The University of Louisville in Kentucky.
Dr. Chorak has in the past been president of the local district dental society and is current president of the Wyoming Association of Orthodontists. Dr. Chorak performs dental exams for the National Guard Reserves a few times a year.
Dr. Chorak enjoys spending time outside of the office with his beautiful family. He enjoys singing, reading and watching movies, and he is an active member at church.
Amazing staff, and great atmosphere!!
–

Hannah Pieri
Smile Doctors is the BEST orthodontist in the universe! The service is phenomenal! They have affordable prices and make your teeth look better than new! Last but definitely not least, the staff! Oh man! The people working there are amazing! I have to give a special shout out to Heidi, one of the girls working there, she is so kind and loving! If you ever choose to go there I would ask for Heidi or Kathy. Big thanks to all the staff at Smile Doctors for making my teeth look absolutely gorgeous! 😁
–

Exotic Butters
Definately recommend! My son's teeth look great!
–

Jennifer Melendez
Everyone there is very helpful answering any questions I have in regards to the braces themselves or where to go to find the products needed to care for them properly. They worked very hard to find a payment plan that we could afford. It's very nice to find a provider in the health industry I feel my children's health is as important to them as it is to me. I am very happy that we have them here in Casper.
–

Saundra Schoenhardt
I love there service! They are awesome. They have been amazing to me! -Kennadi Harvey
–

Nicole Harvey