Get a Great Smile
My family and I have had a great experience with Dr. Cook's office. Everyone is really nice, payment plans were easy to set up and use, and my teeth look great! Getting straight teeth has been a pretty easy experience with Dr. Cook! If you are worried about getting braces, you shouldn't be–it will be done before you know it, and it will be so worth it in the end! I would recommend Dr. Cook to anyone considering getting braces!
5
I'm very impressed! My daughter's teeth have improved greatly just over the last few months. Everyone is very friendly and helpful!
5
I love Dr. Cook and his staff. From the very first day I walked in, I felt like they were caring for me as an individual, not just another customer. After a few visits, most people remembered my name and were very friendly. Having braces as an adult, I was unsure of the process and costs. They made sure to work with my budget and always explained everything until I was satisfied. After a year and nine months, I got my braces off and my teeth are absolutely perfect. I would recommend everyone to go here.
5
Just got my braces off and I couldn't be more happy about my SMILE 😁
5
i think this is an amazing orthodontist i was suggested to go here by zoey cox. she definitely sent me to the right place. i like how all the people are so nice and are great at what they do. thank you dr. cook
5
Confident Smiles Made Daily
Our office offers a breadth of services to meet your needs. Check out the overview of our services listed below or book a consultation to discuss which services are best for you.
Treatments
Braces
Invisalign® Aligners
Smile Express®
Retainers
Our Team
You can have it all!  We work with patients to achieve their full smile potential by creating exceptional experiences provided by rockstar team members who help to deliver awesome outcomes every day.  Confident smiles are made daily at Smile Doctors.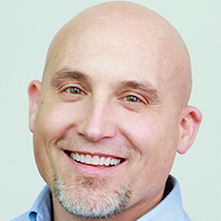 Dr. Kevin Cook
Kevin Cook loves being an orthodontist and creating beautiful and healthy smiles that last a lifetime.
"To watch the transformation that occurs in someone who is embarrassed to smile and then, after treatment, feels confident enough to give the largest smile in the room – that is a great feeling."
Cook received an undergraduate degree from Utah State University and went on to earn his Doctorate of Dental Surgery from Creighton University School of Dentistry. Later, he completed orthodontic training at St. Louis University Center for Advanced Dental Education where he received a Master of Science in Orthodontics.
At first I was reluctant to get braces because I am in my 40's. Eveyone in the office reassured me that it would be fine and let me know that I am far from their oldest patient. The experience has been outstanding! I am so pleased with everything! So, if you are in need for a smile makeover at any age Dr. Cook and his staff will NOT be disappoint!! Thank You again, Alicia McIntosh
–

Alicia McIntosh
This was my second time having braces and Kevin Cook and his team have been so helpful. The experience was way better, they are very nice and great at their jobs! My mom really liked how helpful they were with being able to make payments. It's great that they have 2 locations makes it a lot easier on parents and students as well!
–

Kristyn Feger
Because they are all so kind and make me feel great even if I am getting stuff done to my mouth. They are great people and I really enjoy Cook. I wouldn't want to go anywhere else.
–

Kaleigh Bocook
Both my children have been to Kevin cook orthodontics the staff is extremely friendly and great with both my kids . Love the affordable payment plans. We had great results will recommend to family and friends
–

robin tellor
Always so helpful, nice and able to answer any questions! Would recommend them to anyone that asked!!
–

Trista Palmer