Get a Great Smile
My daughter loved it! They are so nice and Dr Forche calls that night to check on your child when they get braces!
5
From Dr.Forche, the medical staff and personnel. This place takes the cake for providing top notch quality care. They are friendly and very professional. They help make the best decision for you and your needs. If I had to do the process all over again, I would choose "Smile Doctors".
5
Very flexible and great service!! My son likes the staff and they made him excited for braces.
5
I know that no matter what time of day we have an appointment, the staff is always smiling, helpful and super efficient! They love their patients and families and it shows!
5
My experience with Rob Forche Orthodontics has been excellent. They are very professional and caring.
5
Confident Smiles Made Daily
Our office offers a breadth of services to meet your needs. Check out the overview of our services listed below or book a consultation to discuss which services are best for you.
Treatments
Braces
Invisalign® Aligners
Smile Express®
Retainers
Our Team
You can have it all!  We work with patients to achieve their full smile potential by creating exceptional experiences provided by rockstar team members who help to deliver awesome outcomes every day.  Confident smiles are made daily at Smile Doctors.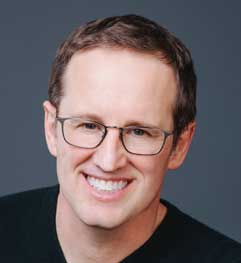 Dr. Rob Forche
Forche is passionate about creating beautiful, healthy smiles which improves his patients' confidence and self–esteem. He feels it is a privilege and looks forward to treating his patients each and every day.
He earned his undergraduate degree from Miami University and then attended the Ohio State University College of Dentistry where he completed his Doctorate of Dental Surgery, graduating Magna Cum Laude. Following dental school, he completed his orthodontic residency at State University of New York at Buffalo School of Dental Medicine.
Forche is a member of the American Association of Orthodontists, American Dental Association, Ohio Dental Association, and Columbus Dental Association among other prestigious organizations.
In his free time, Forche loves spending time with his family and participating in recreational soccer leagues. He also enjoys snow skiing, swimming, fly fishing, hiking, and mountain biking with his wife and children.
Love coming to both the Blacklick and Pickerington office; the staff and orthodontists are always friendly and we never have to wait long. Highly recommend Kristal & Forche for anyone needing orthodontist work.
–

Teresa Fennoy
My experience with Rob Forche Orthodontics has been excellent. They are very professional and caring.
–

Sue Lamb
We go to the Pickerington office and when i say will not go any where else. I will not. They are super amazing! I love the honesty.
–

Kavette Whitmore
Great !! Super friendly !!'
–

Toni Albrecht