Athens – Daniells Bridge Braces & Invisalign® Aligners
this place is the best its my fav 🙂 every one is so nice
5
i had trouble with smile doctor in the past but now my opinion has changed due to amazing care they've provided me with during recent in-office checkup. shoutout Mrs. Jennifer for always keeping me comfortable and up to date with appointments.
5
Dr. Waugh and his staff are the best! We used them for both of our sons braces and were very pleased with the results. Our 8 year old just got his braces off yesterday and his teeth look great! Everyone was so kind and patient with him, we can't thank you all enough!!
5
Dr. Waugh and the staff is the best. The office is very professional and friendly and the quality of the work is the best.
5
I love this place always great with Landen. Staff is super helpful and patience..thank you!!
5
Get a Confident Smile in Athens
Our office offers a breadth of services to meet your needs. Check out the overview of our services listed below or book a consultation to discuss which services are best for you.
Our Athens – Daniells Bridge Orthodontists
You can have it all!  We work with patients to achieve their full smile potential by creating exceptional experiences provided by rockstar team members who help to deliver awesome outcomes every day.  Confident smiles are made daily at Smile Doctors.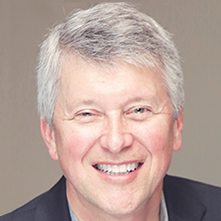 Dr. Bob Waugh
Bob Waugh believes beautiful smiles are uniquely delivered and has made it his personal goal to make the most of each patient's smile. "Practicing orthodontics is a privilege I have taken seriously since opening my practice in Athens in 1989. Achieving treatment excellence is my goal for every member of this great community, which my family and I are proud to call home."
Waugh earned his Doctorate and Masters degrees in Oral Biology from the Medical College of Georgia School of Dentistry. Later, he received his Certificate in Orthodontics and Masters degree in Oral Biology from Baylor College of Dentistry.
Outside of the office, Waugh can be found attending school or athletic events with his very active family. He also enjoys traveling, boating, fishing and teaching future orthodontists at Augusta University Health.
Love love love Dr. Waugh and his group!! I'm so pleased on how my daughter's teeth turned out!! I highly recommend his practice!!
–

KimandChad Glass
Highly recommend this place. Friendly and professional staff. Getting braces for our second child here today.
–

Jay Roberts
We love Dr Waugh, his staff and the beautiful smiles my boys have because of them! So much that we chose to make the hour plus drive to come back to them for phase 2!
–

Dana Aderhold
The staff Is top level and the care I received was very good. Each visit has been a pleasure. Thank you all for making my smile so much better.
–

Glenn Seavers