Get a Great Smile
This place is amazing! I would give it 10 stars not just 5. My son has Autism and sometimes things can be a little difficult. When we came to Waugh & Allen for his first evaluation, I thought it would be chaos ! Dr. Waugh and all the staff are so friendly and nice, they made my son feel so comfortable that he looks forward to his next appointment. Thank Dr. Waugh and staff!! Sincerely, Oralia McCoy (Hector's mom)
5
Dr. Waugh and Staff are the best. .
5
Smile doctors are always wonderful when I come! First time in the Athens office today and Laura was sooo nice and didn't pinch my lip today lol
5
Dr. Waugh and the entire staff are amazing. They really care about their patients and go out of their way to make sure you are comfortable and happy with your treatment. They are very accommodating and make the experience easy. There isn't a better orthodontic team out there.
5
My daughter loved Waugh & Allen Orthodontics. She breezed through phase one!
5
Confident Smiles Made Daily
Our office offers a breadth of services to meet your needs. Check out the overview of our services listed below or book a consultation to discuss which services are best for you.
Treatments
Braces
Invisalign® Aligners
Smile Express®
Retainers
Our Team
You can have it all!  We work with patients to achieve their full smile potential by creating exceptional experiences provided by rockstar team members who help to deliver awesome outcomes every day.  Confident smiles are made daily at Smile Doctors.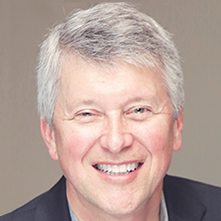 Dr. Bob Waugh
Bob Waugh believes beautiful smiles are uniquely delivered and has made it his personal goal to make the most of each patient's smile. "Practicing orthodontics is a privilege I have taken seriously since opening my practice in Athens in 1989. Achieving treatment excellence is my goal for every member of this great community, which my family and I are proud to call home."
Waugh earned his Doctorate and Masters degrees in Oral Biology from the Medical College of Georgia School of Dentistry. Later, he received his Certificate in Orthodontics and Masters degree in Oral Biology from Baylor College of Dentistry.
Outside of the office, Waugh can be found attending school or athletic events with his very active family. He also enjoys traveling, boating, fishing and teaching future orthodontists at Augusta University Health.
Awesome staff and great facility. Jessica and Brittany are very welcoming
–

Maurnesha Brown
The service at the Athens, Ga Smile Doctors Office with Dr. Waugh is unbeatable. The whole staff is courteous, punctual, and thorough. We are extremely happy with our experience with this group of caring professionals!
–

Christy Fracassa
Dr. Waugh has worked hard to figure out how to best treat my daughter. All of the staff are super friendly. But Sherri is our favorite!! I would recommend Waugh and Allen to everyone!!
–

Juana Cox
Great overall! Friendly staff and Doctors. Genuine concern for people and community. Great incentives for kids to be good students and good citizens. Wow!!!! I would give more stars if I could.
–

Raj Henderson
Great service and follow up and a pleasure to do business!
–

Paul Benford