Get a Great Smile
Fantastic group to work with. Dr. FERREIRA and his team are top notch. Today they removed the braces from our youngest child. We have now been through this experience 3 times. All of them with the same hospitality and great results.
5
Everyone has always been so good to me at this office. This is one Dr's office I can honestly say that I do not dread coming too. Thank you for my smile.
5
Everyone is so sweet and kind. They treat you like family. We have been so pleased!
5
Extremely impressed with entire visit.Staff was very nice and we were in and out quickly.Son is getting Invisalign.It was left up to us as no one tried to push a product on us.I absolutely loved the doctor!!!! Very caring and respectful
5
Love the staff and service. I would recommend them anytime.
5
Confident Smiles Made Daily
Our office offers a breadth of services to meet your needs. Check out the overview of our services listed below or book a consultation to discuss which services are best for you.
Treatments
Braces
Invisalign® Aligners
Smile Express®
Retainers
Our Team
You can have it all!  We work with patients to achieve their full smile potential by creating exceptional experiences provided by rockstar team members who help to deliver awesome outcomes every day.  Confident smiles are made daily at Smile Doctors.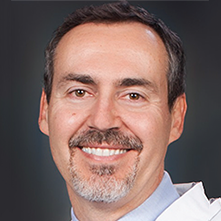 Dr. Andre Ferreira
Ferreira is originally from Brazil and a second generation orthodontist. He has been practicing Dentistry since 1991. He moved to the United States in 1994 where he completed a three year orthodontic residency program at the University of Alabama School of Dentistry.
Ferreira was invited to join the UAB orthodontic faculty in 2000. His academic career has led to the publication of several scientific papers, book chapters, national and international lectures on the most current topics and techniques in the field of orthodontics.
Ferreira has a DMD from UAB School of Dentistry, is ABO Certified and an Elite Invisalign Preferred Provider.Ferreira spends his free time with his wife and their two lovely daughters. He also enjoys reading, all tech related topics and water sports.
Everyone went above and beyond to make sure all my needs were met. Also, they treat everyone as one big happy family !!
–

A Google User
I am SO VERY pleased with Dr. Andre Ferreira and his Team. They are the EPITOME of professional services with regard to Orthodontics. I can truly say that each and every employee at Advanced Orthodontics, beginning with Dr. Ferreira, ALWAYS go above and beyond, to make you feel comfortable during your visit. I HIGHLY RECOMMEND Dr. Ferreira and his team, if you are in the market for a great smile and EXCELLENT service.
–

Vanessa Chatman
Very friendly staff and doctor! We were in and out but not rushed at all. Braces here we come!
–

Ann Turner
I love Dr F and his team. They are so sweet and caring. They made my daughter so happy today by putting on her braces. The wait time is great and they really do care about the patient. I would definitely recommend them to anyone needing a orthodontist. Go with the best!!!
–

Jennifer Roszell
Everytime we step foot in this office everyone is so nice and polite!! I am so glad we chose this orthodontist we couldn't have done any better!! They set up a payment plan for us and take care if my son ad if he were their own!! Always a team full of caring and smiling faces!!! ♡♡♡ Thank you for what you do!!
–

Nicole Kelley