Get a Great Smile
Everyone in the office is very nice and professional. Look forward to my Invisalign journey with them.
5
A great doctor and wonderful office staff! Both my sons are patients and we have had a wonderful experience. Highly recommend!!!
5
My experience has been wonderful at Smile Doctors Braces. I've been a patient here since 2 years+. Now my daughter is also undergoing her orthodontic treatment here. Dr. Awbrey and his staff are outstanding in understanding their clientele and customizing solutions. I find everyone at this practice has a high standard of professional customer service and they are always willing to partner with you to make the orthodontic experience a pleasant one! I feel very fortunate to have found them!
5
We were referred to Dr. James J. Awbrey IV, DMD by our trusted dentist. We knew it may be preemptive but did not want to miss the best treatment window for our daughter. The level of professionalism with this office is unmatched. Our interactions with this office have been fantastic. The staff is friendly and patient with younger children. The treatment coordinator, Kayla Brabham, is wonderful. She is patient, thoroughly explains treatment options, and partners with the doctor to explain the necessity for each step. Our family is very thankful for the attentive care which started our first visit. Prior to our visit with Dr. Awbrey, our daughter had been seeing an ENT due to some hearing issues we were not able to identify the cause of. When reviewing her first visit x-rays completed by the Smile Doctor's office, Dr. Awbrey identified concerns with our daughter's adenoids and airway. He asked if she had any other issues with snoring, hearing, and sleep. He was correct! We requested a reference for a different ENT, as our current one had not identified this issue. As a result, our daughter has since had these items corrected, is sleeping well, and no longer has any hearing challenges! Our family is grateful for Dr. Awbrey and the level of care provided even prior to putting on braces. This office truly cares about their patients and their overall health. We look forward to our daughter having her orthodontia treatments done by Dr. Awbrey and the staff at this office!
5
Excellent customer service! I broke my upper Invisalign and needed to replace it ASAP. I took my molding and they made a replacement while i shopped at Costco! 45 minutes later, all good again! Thank you for the quick service!
5
Confident Smiles Made Daily
Our office offers a breadth of services to meet your needs. Check out the overview of our services listed below or book a consultation to discuss which services are best for you.
Treatments
Braces
Invisalign® Aligners
Smile Express®
Retainers
Our Team
You can have it all!  We work with patients to achieve their full smile potential by creating exceptional experiences provided by rockstar team members who help to deliver awesome outcomes every day.  Confident smiles are made daily at Smile Doctors.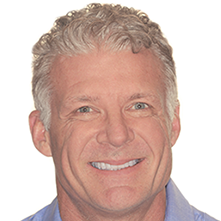 Dr. Jim Awbrey
James J. Awbrey, an Atlanta native and for over 26 years, has been creating healthy smiles and bettering the lives of his patients.
Awbrey graduated from Dunwoody High School in the Atlanta metro in the top five percent of his class. He then went on to attend Auburn University as an undergraduate and received a bachelor's degree in chemistry graduating Summa Cum Laude. While attending the University of Alabama School of Medicine, Awbrey discovered his passion for dentistry, inspired by his father, a pediatric dentist, and transferred to the UAB School of Dentistry a year later. He earned his doctorate graduating as the Valedictorian of his class. Awbrey then completed his orthodontic residency at Louisiana State University School of Dentistry in New Orleans and received his specialty degree.
Awbrey is a proud member of the American Association of Orthodontics, American Dental Association, and Southern Association of Orthodontics, among other organizations. In 2001, he completed the requirements to become certified by the American Board of Orthodontists, an achievement a select number of Orthodontists in the United States achieve. In addition, Awbrey continues his studies with over 100 continuing education hours each year.
Awbrey believes the most rewarding part of his job is, "watching a happy patient light up with a beautiful smile we have created. There is nothing more gratifying, and that's a reward I have never taken for granted."
Dr. Awbrey and his staff are excellent. I am a dental hygienist, and chose him by seeing my patient's orthodontics and end results for years before I even had my own children. 🙂 His cement is always neat and tidy, and he places his brackets perfectly. He is such a perfectionist, which I really appreciate. My daughter got her braces taken off yesterday, and she looks beautiful. And even more importantly, her bite and jaw function are perfect! Thank you, Dr. Awbrey!!!
–

Olivia Walker
Dr. Awbrey is a wonderful orthodontist! The office is absolutely amazing! Very clean, lots of treats, video games, massage chairs, movies/music, and more. In fact, I enjoy just visiting the waiting room! The staff is super friendly and very professional. My dentist and friends recommended him for my braces. I purchased braces as an adult, and he got me out of those horribly unattractive things faster than expected…and the results are better than I expected! Dr. Awbrey put me in permanent retainers, and I could not be happier. I have not had any issues with my treatment, and I could not be happier! 6 Stars if Google allowed it!
–

James Cardwell
My teeth after my braces here look really good and I am very happy I went here instead of somewhere else because they look awesome!
–

Stephen Pearson
We chose Awbrey Orthodontics for my 13 yr old because of Dr. Awbrey's great knowledge and love for his work. He took time to explain everything in detail and answered all of our questions. His office makes waiting during checkups easy with a coffee bar, massage chairs and fresh fruit water. We have never waited more than 5 min for my son to be called back for his appointment. They are the best!
–

Kelly Ashman
We absolutely love Dr. Awbrey and the whole staff here! They make it a very enjoyable experience to see the orthodontist 😉 Very kind and knowledgeable and takes time with patients and parents!
–

Kelly Niz Carpenter