Albany – Westgate Braces & Invisalign® Aligners
If you haven't checked them out, you're missing out. They are very friendly and affordable for you and your whole family. They work together to get you in and out without a whole lot of waiting as well. They are truly a team!!! My boys and I are very satisfied with their work…
5
We used Dr. Margeson for both of our daughter's orthodontic treatment and we were very pleased with our experience both times. The staff are exceptional: they are accommodating, friendly, kind, and helpful. Dr. Margeson goes above and beyond. We were out of state once and my daughter fell and one of the wires from her braces was hanging out of her mouth. Dr. Margeson found us an orthodontist in the area that fixed us right up! We love everyone at Margeson orthodontics!
5
The staff is really sweet & fast service..!
5
Without a doubt the one and only place to use when you or your child is needing braces. The staff is awesome and very knowledgeable, even the girl at the front desk is top notch !!!!!
5
Nice office and staff. My daughter and I are both extremely satisfied with her braces. I'm grateful for the help of Tina Campbell who went out of her way to help clear up and clarify a misunderstanding that I had. I truly appreciate the care and concern for their patients. It truly means a lot.
5
Get a Confident Smile in Albany
Our office offers a breadth of services to meet your needs. Check out the overview of our services listed below or book a consultation to discuss which services are best for you.
Our Albany – Westgate Orthodontists
You can have it all!  We work with patients to achieve their full smile potential by creating exceptional experiences provided by rockstar team members who help to deliver awesome outcomes every day.  Confident smiles are made daily at Smile Doctors.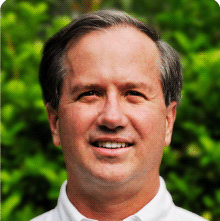 Dr. Dallas Margeson
Dallas Margeson was born and raised in Georgia. After studying at the University of Georgia, Margeson earned his D.M.D at the Medical College of Georgia School of Dentistry before receiving his M.S. degree in Oral Biology and certificate in orthodontics.
Margeson has held several leadership positions in many professional organizations such as former president of the Georgia Association of Orthodontists and former part-time associate professor at Augusta University. He is currently a diplomat for the American Association of Orthodontists. Margeson is also an involved member of his community. He is a member of Porterfield United Methodist Church, involved in the Albany Rotary Club, and sponsors many youth athletic teams and community activities.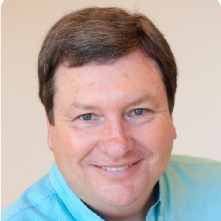 Dr. Roger Mills
Roger Mills holds a pharmacy degree from the University of Georgia and a graduate degree in orthodontic training from the Medical College of Georgia where he also earned awards for pharmacology and oral surgery. He's affiliated with several leading organizations including the American Dental Association, the American Association of Orthodontics, and the American Board of Orthodontics.
Mills has been practicing orthodontics for more than 25 years and has extensive knowledge of orthodontics and dentofacial orthopedics. He's known best for the relationships he builds with each of his patients and the customized treatment plans he develops for them.
Dr. Danny Smith
Terry Smith graduated from the University of Georgia with a pharmacy degree. He earned a dental degree from the Medical College of Georgia and completed his orthodontic training at Saint Louis University. Smith has been practicing orthodontics since 1990. He is a member of the Thomasville Rotary Club and has served as a volunteer for various local organizations.
We Love Dr. Margeson and his staff. They are Always friendly, accommodating, and professional.
–

Melissa Taylor Pollock
My son Ethan loves everyone at the office- we've never had a bad experience! And he's never had anything go wrong with his braces- I would highly recommend this office!
–

Shannon Butler Powell
Our experience with Margeson Orthodontics has been exceptional. This is the second time we have used Dr. Margeson and his staff. We are always greeted with a smile and warm welcome. His team of ortho-technicians are professional, friendly and prompt. I would and have recommended Margeson Orthodontics to family and friends. There is no replacement for a beautiful and confident smile. That is the result of using Dr. Dallas Margeson and his talented staff.
–

Kim Stone Daniel
Took my child there great group of people who took care of us front desk staff also friendly and professional anyone needing braces needs to consider using smiles/Doctors
–

Roger Todd