Confident Smiles Made Daily
Our office offers a breadth of services to meet your needs. Check out the overview of our services listed below or book a consultation to discuss which services are best for you.
Treatments
Braces
Invisalign® Aligners
Smile Express®
Retainers
Our Team
You can have it all!  We work with patients to achieve their full smile potential by creating exceptional experiences provided by rockstar team members who help to deliver awesome outcomes every day.  Confident smiles are made daily at Smile Doctors.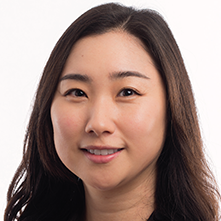 Dr. Eun-Chee Lee
Eun-Chee Lee moved from South Korea to Louisiana as a teen. As an orthodontist, she strives to recreate her own orthodontic experience with her patients by identifying individual needs while developing a close connection.
Lee received her bachelor's degree from Tulane University and attended the Louisiana State University School of Dentistry where she completed her orthodontic residency and earned her Doctorate of Dental Surgery and Master of Science in Dentistry.
In her free time, she enjoys working out at barre classes, traveling, and trying new foods. But, her favorite thing to do is spend time with her family and friends.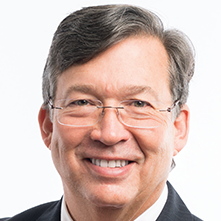 Dr. Jack Devereux
Jack Devereux enjoys the challenge of diagnosing new patients and giving patients a beautiful smile while watching their confidence bloom.
Devereux grew up in the New Orleans area and attended Louisiana State University as an undergraduate. Next, he attended the LSU School of Dentistry and then earned his Master of Science degree in Orthodontics at the University of North Carolina at Chapel Hill.
Devereux works to stay up-to-date on the latest techniques and is a diplomat of the American Board of Orthodontics as well as an Invisalign Premier Provider. He is also a member of the local, state, and national Dental and Orthodontic Associations and has served as a president of the Louisiana Association of Orthodontists.
In his free time, he enjoys spending time with family, golf, travel, the beach, cooking, and teaching.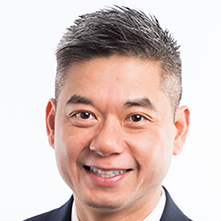 Dr. Phuong Nguyen
Phuong Nguyen grew up in New Orleans, Louisiana, and loves helping make a difference in his patients' lives while making the world a better place one smile at a time.
Nguyen attended Xavier University as an undergraduate and then attended the LSU School of Dentistry, where he taught for several years after. Five years later, he earned his Master's in Business Administration at the University of New Orleans.
Nguyen has lectured extensively and published numerous articles in peer-reviewed orthodontic journals. In 2007 and 2008, he was a recipient of "America's Top Dentists" award.
In his free time, Nguyen enjoys teaching orthodontics, learning to become a motivational speaker, and spending time with his family and Charlie, their pet doodle with an affinity for jumping through hula hoops.