Get a Great Smile
Since smile doctors have paired together with 307 Orthodontics the experience has changed a lot! There is more people working who are willing to help people with better their smiles!
5
Great group of people to have taking care of your family. Very friendly and respectful. And they do remember your name.
5
Absolutely LOVE these guys! From the very beginning when my daughter had to first get her braces to the end, when she just got them off. The entire staff has always been great and very friendly. Hands down the best!!!
5
Where do I begin?!😍 From start to finish, being a patient of the Smile Doctors team was hands down the best health related experiences I've had. 4 years of working to achieve our goal finally happened and I can't thank them enough! They always made me feel welcome, never hurt me when working on my teeth and most importantly always were kind and helpful. All the staff is amazing! If you or someone you know is getting braces, Dr. Chorak and his team will not disappoint!
5
I absolutely love my teeth. I couldn't be happier!!! Thank you so much for all of the hard work!!
5
Confident Smiles Made Daily
Our office offers a breadth of services to meet your needs. Check out the overview of our services listed below or book a consultation to discuss which services are best for you.
Treatments
Braces
Invisalign® Aligners
Smile Express®
Retainers
Our Team
You can have it all!  We work with patients to achieve their full smile potential by creating exceptional experiences provided by rockstar team members who help to deliver awesome outcomes every day.  Confident smiles are made daily at Smile Doctors.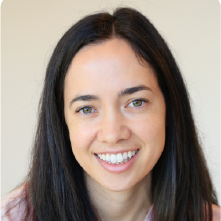 Dr. Sunya Sweeney
Sunya Sweeney, DMD, grew up in Peachtree City, Georgia, and loves to watch her patients transform during treatment. Sweeney attended Rhodes College in Memphis, Tennessee, as an undergraduate and moved to Augusta, Georgia, to earn her DMD at the Medical College of Georgia.
She then completed a general practice residency at New York Methodist Hospital and an orthodontic residency at Vanderbilt University Medical Center. In 2015, Sweeney was board certified by the American Board of Orthodontics — something only 1 in 3 orthodontists achieve. When she's not in the office, Sweeney enjoys painting, drawing, playing tennis and running, as well as spending time with her family.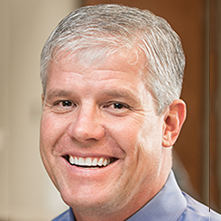 Dr. Michael Williams
Michael Williams believes every face is unique and that his job is to enhance what makes his patients special by helping them achieve the beautiful smile they've always wanted.
Williams earned his Doctorate in Dental Medicine from the University of Mississippi School of Dentistry. He then completed his three year residency and earned his Master of Science and Certificate in Orthodontics from the University of Alabama at Birmingham School of Dentistry.
Williams is Board Certified by the American Board of Orthodontics, was the former president of the Georgia Association of Orthodontists and is a member of a number of dental and orthodontic organizations.
He also stays very active with his family and his community. Williams works closely with the local schools through the Partners in Education" program.
"
Love these guys. So very helpful and sweet to my kids. I have two currently in braces and one (that will need alot of work) coming up. Fast getting in if there are any issues (broken bracket/poking wire/etc.) and very helpful all around. Facility is awesome and is even worth the drive across town.
–

Rosalee Swiger
I love the assistants, they are very caring and sweet. Thanks for all you do!
–

Abbie Elena Schaible
I absolutely love my teeth. I couldn't be happier!!! Thank you so much for all of the hard work!!
–

Taya Violet
I can't recommend highly enough!! Everyone in the office is wonderful. They were so accommodating. They were able to straighten my son's very crooked teeth and he now has an amazing smile. Dr. Erickson and his staff were so professional and polite. They were very easy to talk to and answered all my questions. I am extremely pleased with my experience there from becoming to end.
–

Tim Barker
I just got braces 1/15/2020. Wonderful place to go for all ages. Very friendly.
–

April Fodor Klava