Get a Great Smile
With every visit staffing was always helpful, informative and courteous. With insurance the price was very reasonable
5
Me and my daughter go to the office in Irving and I love it I live smile Doctors Braces overall I started out at the location in Arlington and ever since I was hook my smile has become something I don't even recognize because they are just that good at their job
5
5
The receptionist Lisa was awesome! Very friendly and helpful. Answered all my questions. Very professional. Would recommend to everyone I know!
5
5
Confident Smiles Made Daily
Our office offers a breadth of services to meet your needs. Check out the overview of our services listed below or book a consultation to discuss which services are best for you.
Treatments
Braces
Invisalign® Aligners
Smile Express®
Retainers
Our Team
You can have it all!  We work with patients to achieve their full smile potential by creating exceptional experiences provided by rockstar team members who help to deliver awesome outcomes every day.  Confident smiles are made daily at Smile Doctors.
Dr. Maggie Wang
Wang chose orthodontics as her passion because she knows first-hand the power of a beautiful, healthy smile and wants to offer her patients the bright future of their dreams.
Wang attended the University of Florida where she earned her undergraduate and Doctor of Dental Medicine degrees. She then completed a two-year residency at the University of Washington in Seattle, where she earned her Master of Dental Science degree and certificate in orthodontics.
In her spare time, Wang enjoys traveling, hiking, kayaking, running, and spending time with her family and their beloved orange Siberian cat.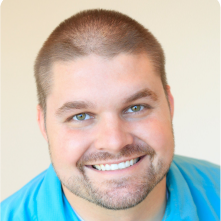 Dr. Jae Brimhall
Jae Brimhall treats his patients like his extended family and believes it is a privilege to be trusted with their orthodontic care.
Brimhall attended Brigham Young University as an undergraduate and earned his Doctorate of Medicine in Dentistry and Master of Science from the University of Kentucky.
Brimhall is a member of the American Board of Orthodontics, American Association of Orthodontists, and American Dental Association.
In his free time, Brimhall likes to spend time hiking and barbecuing – he considers himself an amateur barbecuer and is a Certified Barbecue Judge by the Kansas City Barbecue Society – as well as making music and spending time with his family.
Had a great experience at this location, and would recommend it to anyone in the area that needed good dental work done by a friendly staff
–

Christopher "JamesPond007" Bishop
Amazing my teeth are super straight now !
–

Denise Zapata
Me and my daughter go to the office in Irving and I love it I live smile Doctors Braces overall I started out at the location in Arlington and ever since I was hook my smile has become something I don't even recognize because they are just that good at their job
–

Dreams popping (Dreams-poppinh)
Smile Doctors is a great place for braces. They are quick, précis and I definitely see a change in my sons teeth so it won't take a long time to correct his teeth. Only thing, their hours are not that great for a working parent. Last appt is at 3:30 so make a mental note of that
–

KNoel James
Great customer service provided by Corine Beaman!! Her attention to detail and the needs of the patient are nothing but the best!
–

Karl Rutt