Get a Great Smile
I wouldn't have choose anyone else but smiles doctor . They are the best and my son is always smiling.
5
5
Great and friendly environment !!!! I love love love it . My daughter really enjoy the friendly staff members.😍😍😍😍
5
Everyone is so nice here. I love it!
5
Fast paced and positive environment
5
Confident Smiles Made Daily
Our office offers a breadth of services to meet your needs. Check out the overview of our services listed below or book a consultation to discuss which services are best for you.
Treatments
Braces
Invisalign® Aligners
Smile Express®
Retainers
Our Team
You can have it all!  We work with patients to achieve their full smile potential by creating exceptional experiences provided by rockstar team members who help to deliver awesome outcomes every day.  Confident smiles are made daily at Smile Doctors.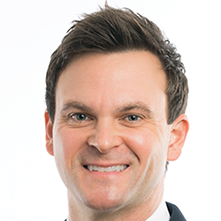 Dr. Brian Duvernay
Brian Duvernay grew up in Slidell, Louisiana, and enjoys the overwhelming positive impact he can have on a patient's life while making them feel good about themselves.
Duvernay received his undergraduate degree from Louisiana State University and then attended the LSU School of Dentistry where he earned his Doctorate of Dental Surgery and completed his orthodontic residency.
He is a member of the American Association of Orthodontists, Southern Association of Orthodontists, and Louisiana Association of Orthodontists, among other organizations.
Outside of the office, Duvernay enjoys spending time with his family and friends, golfing, and cheering on the New Orleans Saints and LSU Tigers.
I will like to give Ms.Kelly a large thank for helping me get my braces this had always been my dream without I wouldn't be able to get them🥰🥰
–

Gaye Bates
Enjoy this office, the people were amazing!!
–

Brandon Landry
Wouldn't have chose to go anywhere else!
–

Stephanie Cole Brock
wonderful place to go and great people
–

Stephen Joiner
Would recommend to any one who needs braces! They are great!
–

Ikeia Beauty