Get a Great Smile
All of the staff is just fabulous! They always take very great care of me and I can't wait to get my braces off in about 4 months! �
5
I highly recommend Dr. Wilson for your Orthodontic treatment. Dr. Wilson and staff are amazing they are always so happy and give amazing service. I really like the enviroment at the office, they are also very understanding and extremely helpful.
5
always kind, friendly and made you feel welcome August 15 was my son's last visit unless something goes wrong or he brakes a retainer. I will miss the friendly faces and the kind doctors. We recommend you to anyone we talk to. They are also so understanding if you are late on a payment just call them and explain they will work with you. Thank you for your wonderful work
5
The staff is so friendly and helped us through the first appointment! We are proud to be patients.
5
Today's visit seemed to take a little longer than normal, in the waiting room that is, but that's ok because I love the staff here. Everyone is so friendly and like a family. We have been coming here for a few years now since my sons mouth is taking a little longer to adjust than normal. They have taken all precautions to keep everyone socially distanced and safe. Wouldn't recommend going anywhere else.
5
Confident Smiles Made Daily
Our office offers a breadth of services to meet your needs. Check out the overview of our services listed below or book a consultation to discuss which services are best for you.
Treatments
Braces
Invisalign® Aligners
Smile Express®
Retainers
Our Team
You can have it all!  We work with patients to achieve their full smile potential by creating exceptional experiences provided by rockstar team members who help to deliver awesome outcomes every day.  Confident smiles are made daily at Smile Doctors.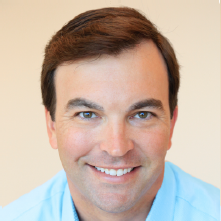 Dr. Ron Wilson
Ron Wilson graduated from North Georgia College and State University with a Bachelor of Science in Chemistry and minor in Biology. After college, Wilson attended the Medical College of Georgia School of Dentistry before completing his orthodontic residency at the Medical College of Georgia.
He is a member of the American Association of Orthodontists, the Georgia Association of Orthodontists, the Southern Association of Orthodontists, the American Dental Association, the Hinman Society, and the Georgia Dental Association. When not creating beautiful smiles, Wilson enjoys spending time with his family, golfing, boating, traveling, hunting, fishing, and running.
I have been very pleased with the results of my daughters braces. Her teeth look fantastic. The staff have been very pleasant and very efficient. I would recommend them to anyone!
–

Julia Kinard
Wilson was great! The staff were very friendly and treated you like family! The appointment times always worked out great and fit my school schedule. The Wilson environment was amazing, I loved playing on the computers at my vists. At each of my vists they always worked very fast. My teeth came out great, they are now very straight. I would definitely recommend Wilson to anyone.
–

Chloe Rodriguez
Their team is very knowledgeable about what the patient needs and they're not out to just grab your money from your pockets. They show concern for their patients and shows just as much excitement as their patient does. The place was clean, they sterilize after each and every patient and the staff is fanominal!! Glad I was led to find this office while joy riding.
–

Kim Williams
I recently moved to Athens and had an issue with my permanent retainer. I called and was seen ASAP. The office was clean, the associates were nice, and my retainer was fixed. I have made them my orthodontist in my new town!
–

Katherine Turpin
With twins everything is always twice the fun…time and expense!! Wilson Orthodontics worked with us to schedule appointments together and keep everything flowing smoothly!! The girls actually looked forward to coming in for their check ups!!
–

Grace Smith