Get a Great Smile
Very nice, clean atmosphere. People are really kind and efficient. I would give five stars; but, the only disappointment is, the app has never shown my appointments. It's had a glitch ever since I've downloaded it.
4
Had great visit for orthodontic evaluation!
5
From the moment I walk in to the time I walk out everyone is so pleasant to interact with, and it's truly appreciated!!
5
they are really great and very profesional with their work and always go above and beyond for you . Emely is my go to assistant for all of my appointments .
5
Everyone is super nice and Down to earth! The doctor has a big heart , I really do appreciate him! Also I love that they explain what they're doing to your teeth at the time of your appointment, you're not just sitting clueless! Also they are very gentle when they are working on your teeth!
5
Confident Smiles Made Daily
Our office offers a breadth of services to meet your needs. Check out the overview of our services listed below or book a consultation to discuss which services are best for you.
Treatments
Braces
Invisalign® Aligners
Smile Express®
Retainers
Our Team
You can have it all!  We work with patients to achieve their full smile potential by creating exceptional experiences provided by rockstar team members who help to deliver awesome outcomes every day.  Confident smiles are made daily at Smile Doctors.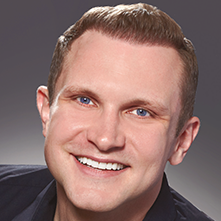 Dr. Chris Stansbury
Christopher Stansbury, DDS, MS, strives to keep his practice at the forefront of the industry so he can ensure his patients receive the highest quality treatment possible. Stansbury grew up in Texas but went north to pursue his education. 
He attended State University of New York at Stony Brook as an undergraduate and received his Doctorate of Dental Surgery from State University of New York at Buffalo. After that, he earned his Master's in Oral Sciences from University of Illinois at Chicago.
Each year, Stansbury exceeds the continuing education hours required for licensing, allowing him to provide care that's efficient, comfortable and delivers strong, lasting smiles.
In his spare time, Stansbury likes to travel and give back to his community as a board member of the Leander ISD Educational Excellence Foundation and the Round Rock ISD Partners in Education Foundation.
I got braces as an adult and it was a great experience. Wired is a fun office full of super friendly people who truly care about you. 3 of my 4 kiddos are patients as well and we could not be happier with the results. Dr. Chris is detail oriented and his only focus is making sure you have the perfect smile. They all know us by name and treat us like family. Superb service and attitude!! When all of my kiddos graduate out of braces I may cry… we all look forward to seeing everyone when we go in for our appointments.
–

Bronwyn Swartz
Wired Orthodontics is AMAZING! Everyone you come in contact with are nice and upbeat; you know they ebjoy what they do I've had braces before and stopped wearing my retainers once I hit my 20's. I went to a different orthodontist and halfway through the treatment my teeth looked worse than when I came to him! I left him and started shopping around. Dr. Stansbury was the second doctor I came to but knew immediately I wanted him to fix my teeth. What was even better was that they worked with me with the price. I was supposed to be in braces for 18 months, but ended up being in them for 27 months. Even though I despised being in braces in my mid-twenties, it was well worth it. Dr. Stansbury is a perfectionist and you will NOT be disappointed.
–

Aujiné Burt
Kelsey was awesome today my daughter had an emergency appt today for a missing attached, however I forgot the attachment template. Lucky for us Kelsey was able to make it work this time without it. Thank you.
–

Andre Key
Dr. Chris and his staff treated both of my daughters. They are amazing! My youngest daughter had a more complicated case. However with Dr. Chris' expertise & knowledge, it all went smoothly. I'm so happy with the end results! I can't thank them enough!
–

Holly Bhasin
Really proficient with the check in process as well as the check up process when it comes to the Invisalign check ups. I am in and out within just a few mins.
–

Albert Tobeck