Get a Great Smile
My appointment went perfectly as usual.
5
Great experience – it was obvious he cared more about the patient than making money!
5
I love Dr. Jordan and his team! Both of my children and now I myself am a customer. When they are booked I refuse to go anywhere else because we have always felt like family from the first visit! If I could give them 100 stars I would! Mot to mention Lori and Kim are the absolute best as well!!!
5
Dr. Jordan and his staff are always on time, friendly, efficient and they create beautiful smiles!
5
I had horrendous teeth as a child. Gap between the front teeth, vampire teeth, overcrowding that caused a few of my teeth to be a nearly a centimeter behind the rest…it was a mess. With Dr. Jordan, I first got an expander to widen my mouth, then braces for a bit over a year. It's amazing how different my teeth looked (and continue to look) today. I get complimented on my smile…if only people had known what it looked like before! The office has always been professional and courteous. Dr. Jordan has been a member of the community–I think I even went to elementary school with his kids. Overall, definitely worth the money. I truly thought I was hopeless, but now I have straight teeth and a nice smile!
5
Confident Smiles Made Daily
Our office offers a breadth of services to meet your needs. Check out the overview of our services listed below or book a consultation to discuss which services are best for you.
Treatments
Braces
Invisalign® Aligners
Smile Express®
Retainers
Our Team
You can have it all!  We work with patients to achieve their full smile potential by creating exceptional experiences provided by rockstar team members who help to deliver awesome outcomes every day.  Confident smiles are made daily at Smile Doctors.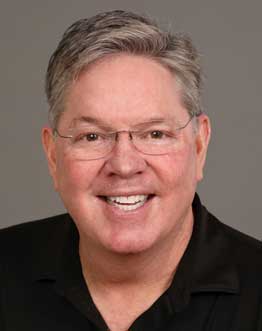 Dr. Jeff Jordan
Jeffrey Jordan grew up in North Fulton and decided at an early age that he wanted to be an orthodontist.
Jordan attended the University of Georgia as an undergraduate and went on to earn his Doctorate of Dental Medicine from the Medical College of Georgia. He then completed his orthodontic residency at St. Louis University's Orthodontic Program and earned his Masters of Science in Dentistry.
Jordan is a diplomate of the American Board of Orthodontists and is an active member of the American Association of Orthodontists, American Dental Association, and Georgia Dental Association. He has also served as the president of the Georgia Association of Orthodontists.
Outside of the office, Jordan enjoys spending time with his family.
I would recommend this his dental office 🏢 to family and friends. It is very nice, service is efficient and the hospitality is remarkable 👏 👌. 💯
–

Denise Flynn
I know several orthodontist offices. I did not finish my childhood treatment. My son had two phases when growing up and he went to two different doctors. Most recently, I had started Invisalign somewhere else. However, after meeting Dr. Jordan, I could not stop myself from moving to his office. I feel welcome every time I visit, I feel heard, my time and concerns are respected. Not only Dr. Jordan is results oriented and the sweetest most compassionate doctor ever but also his stafff is A1: caring, practical, efficient, and joyful to work with, especially Lisa who has been by my side from the get go. You can feel the harmony and great work environment. To complete the best experience during every office visit, the location could not be more perfect. You feel you are in the middle of the woods with all kinds of little birds coming to hangout behind the panoramic windows. It's a Paradise within the city. I'm very grateful for a wonderful experience everytime and recommend Dr. Jordan's office 100%.
–

RSAlpharetta Family
Dr. Jordan was amazing! Getting braces was a breeze thanks to him and the staff. Everyone was so kind and helpful, and they made having braces an easy experience.
–

Sophia S
I have never met anyone who is more caring, considerate, kind and loving then Dr. Jeff Jordan and his staff! They truly go out of their way to make sure you and your child are completely comfortable with everything going on! He talks to the kids and explains it to them because Dr Jordan gets its their mouth and (although young) they deserve the respect to be told what the treatment is, for how long and what he needs them to do! He equally talks to the parents about what all treatment options are and together you make a plan (and follow it)…my daughter was in and out of braces in less then two years…and that includes the expander time. I cannot recommend Dr. Jordan and his amazing staff enough! We are truly blessed he is our orthodontist!!!!!
–

Kelly-Marie Miller
Dr. Jordons office is second to none. The staff is top notch and so professional and polite. I was skeptical at wearing braces at this age (61) but I always wanted straight teeth and they have made me feel totally beautiful. Dr. Jordon and his staff are making sure I have no regrets and that I am 100% satisfied. I will refer everyone to him. Best decision I have ever made.
–

Shelda Blackwell