Alpharetta – North Point Braces & Invisalign® Aligners
This is You know who's daughter thanks for being a great ortho .
5
Dr. Jordan and his staff have done an amazing job since I was a kid and as an adult. They are always professional, precise in their work, and consistently making sure their patients are leaving with a smile on their face. A perfect smile at that! Thank you so much for all of your hard work and professionalism. I highly recommend any child or adult to visit their practice if they are in need of braces or just want to correct there smile.
5
Dr. Jordan and his staff are the best of the best. Not to brag but my teeth are perfect thanks to this incredible team. I would recommend them to anyone and everyone looking to get braces. I went the Invisalign route and couldn't be happier.
5
Dr. Jordan and his entire office are fantastic. If the rating scale went to 100, he would get one. My daughter has very complicated oral (orthodontic and dentistry) issues. We are so grateful to Dr. Jordan for working with us; and, going a step further. He presented her multiple issues to an outside professional review team, which is made up of a multiple layer of dental professionals. They ALL agreed with Dr. Jordan's initial findings. We feel so lucky. His advice, going forward, could not have been more helpful and welcomed. This was such a scary, nerveracking and quite possibly an extremely painful and expensive complicated situation for my daughter due to her issues. I thank Dr Jordan for providing us with his fabulous professional advice. It is so comforting to know he voluntarily afford to present her case to an outside group of so many other (dentists, oral surgeons, orthodontists) professionals. Having a doctor who wants the very best for his patients, regardless of his bottom line, is priceless in more ways than one. He saved us from an enormous expense and scary surgeries. And, he gave us a doable and much cheaper future plan. He is certainly the orthodontist to use, if u want the best for yourself and your children. Kindest Regards, Danielle Murphy Haslam
5
They are always really nice and helpful. As parents we wait outside now (with COVID-19). They always come outside to give you an update. We are glad we chose this office
5
Get a Confident Smile in Alpharetta
Our office offers a breadth of services to meet your needs. Check out the overview of our services listed below or book a consultation to discuss which services are best for you.
Our Alpharetta – North Point Orthodontists
You can have it all!  We work with patients to achieve their full smile potential by creating exceptional experiences provided by rockstar team members who help to deliver awesome outcomes every day.  Confident smiles are made daily at Smile Doctors.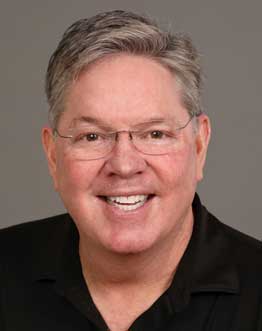 Dr. Jeff Jordan
Jeffrey Jordan grew up in North Fulton and decided at an early age that he wanted to be an orthodontist.
Jordan attended the University of Georgia as an undergraduate and went on to earn his Doctorate of Dental Medicine from the Medical College of Georgia. He then completed his orthodontic residency at St. Louis University's Orthodontic Program and earned his Masters of Science in Dentistry.
Jordan is a diplomate of the American Board of Orthodontists and is an active member of the American Association of Orthodontists, American Dental Association, and Georgia Dental Association. He has also served as the president of the Georgia Association of Orthodontists.
Outside of the office, Jordan enjoys spending time with his family.
I know several orthodontist offices. I did not finish my childhood treatment. My son had two phases when growing up and he went to two different doctors. Most recently, I had started Invisalign somewhere else. However, after meeting Dr. Jordan, I could not stop myself from moving to his office. I feel welcome every time I visit, I feel heard, my time and concerns are respected. Not only Dr. Jordan is results oriented and the sweetest most compassionate doctor ever but also his stafff is A1: caring, practical, efficient, and joyful to work with, especially Lisa who has been by my side from the get go. You can feel the harmony and great work environment. To complete the best experience during every office visit, the location could not be more perfect. You feel you are in the middle of the woods with all kinds of little birds coming to hangout behind the panoramic windows. It's a Paradise within the city. I'm very grateful for a wonderful experience everytime and recommend Dr. Jordan's office 100%.
–

RSAlpharetta Family
Dr Jordan's Orthodontic practice rocks. He loves what he does and his staff is amazing. They set expectations, answer questions, walk you through each procedure and constantly encourage. Thanks to all the staff in the back and up front for making my experience so awesome. I love my new smile!!!!!
–

Jay McDevitt
Dr. Jordan has done braces on 3 of our grandchildren over the years and their teeth are beautiful! Not only is he a gifted, brilliant orthodontist, but truly one of the nicest people we have ever known. Everyone of us look forward to visits with Dr. Jordan! He always "goes the extra mile" for his patients!! Thank you, Dr. Jordan! Barbara Mansfield
–

Leck Mansfield
It is always a very pleasant experience when I visit Dr.Jordan and his staff.i love this place,their work,and the treatment process.i will refer everyone to Dr.Jordan.
–

Star Lambright
Great service, friendly crew. Highly recommend 👌.
–

Krishnan Sampath