Alpharetta – North Point Braces & Invisalign® Aligners
After transferring from another orthodontist, Dr. Jordan was able to continue (and greatly improve upon) the work of my previous orthodontist. Dr. Jordan and his staff were very kind, careful and detail-oriented. My teeth are fixed and I had a great experience!
5
Great experience, wonderful Dr. and staff! Easy access and parking!
5
5
This is the BEST office in North Georgia. This is 2nd generation of bringing my daughters and now my granddaughter for Dr. Jordan's excellent care. His staff has been with him for years. Laurie, in the front office has been on board for 33 years. This speaks volumes about the employer! Don't know of a better orthodontist in my years in dentistry.
4
I interviewed numerous orthodontists in North Fulton when trying to find the right fit for my daughter. While this was not the closest practice to my house, I had multiple people recommend Dr. Jordan so I figured I should at least go in for a consultation. I came to Dr. Jordan's office with a child who was traumatized by past dental experiences and refused to even open her mouth for a dentist. Dr. Jordan was kind, explained everything to my daughter before any work was done, and he slowly earned her trust. The ortho technicians here are also amazing. They were patient and took extra time to allow for a nervous girl with a sensitive gag reflex. They got to know my daughter and treated her with respect. They even allowed me to sit near her while she was in the ortho chair to put her at ease. The front office is always a pleasure. They are friendly and accommodating. They answer the phone when you call, they help navigate insurance, and they help you out when you have to reschedule or are running a few minutes behind. Another important consideration is that this is a full time orthodontist office. If my child had a loose bracket or a wire that felt funny, they were able to work us in to quickly fix it. My daughter is starting her second round of braces now that all her adult teeth are in and she walks into the office with a smile on her face! Thank you Dr. J!
5
Get a Confident Smile in Alpharetta
Our office offers a breadth of services to meet your needs. Check out the overview of our services listed below or book a consultation to discuss which services are best for you.
Our Alpharetta – North Point Orthodontists
You can have it all!  We work with patients to achieve their full smile potential by creating exceptional experiences provided by rockstar team members who help to deliver awesome outcomes every day.  Confident smiles are made daily at Smile Doctors.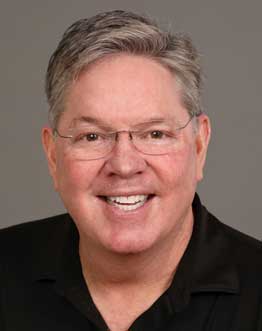 Dr. Jeff Jordan
Jeffrey Jordan grew up in North Fulton and decided at an early age that he wanted to be an orthodontist.
Jordan attended the University of Georgia as an undergraduate and went on to earn his Doctorate of Dental Medicine from the Medical College of Georgia. He then completed his orthodontic residency at St. Louis University's Orthodontic Program and earned his Masters of Science in Dentistry.
Jordan is a diplomate of the American Board of Orthodontists and is an active member of the American Association of Orthodontists, American Dental Association, and Georgia Dental Association. He has also served as the president of the Georgia Association of Orthodontists.
Outside of the office, Jordan enjoys spending time with his family.
Dr. Jordan has done braces on 3 of our grandchildren over the years and their teeth are beautiful! Not only is he a gifted, brilliant orthodontist, but truly one of the nicest people we have ever known. Everyone of us look forward to visits with Dr. Jordan! He always "goes the extra mile" for his patients!! Thank you, Dr. Jordan! Barbara Mansfield
–

Leck Mansfield
I grew up sucking my thumb until I was eleven years old. I never really cared if my teeth were crooked or about the damage I was doing to my mouth. I only realized how grateful I really am after I had obtained my braces, and when they started fixing my teeth. Because I had sucked my thumb for so long, I caused massive damage to my mouth, and I even trained my tongue to swallow wrong. In the beginning, before I was able to receive braces, they put a retainer on the roof of my mouth to widen it because I had narrowed it by pushing my thumb up constantly. They also attempted to help me stop sucking my thumb by placing two rubber bands in the shape of an X in front of my teeth, so I wasn't able to suck my thumb. I also had what was called a deviated swallow. A deviated swallow is when you swallow by pushing your tongue into your teeth instead of placing it on the roof of your mouth. Even though I quit sucking my thumb, I still swallowed wrong. Dr. Jordan recommended us to a therapist, who corrects people's swallows, a myo-therapy specialist. We went to him and over 7-8 months I corrected my swallow. Because I previously swallowed incorrectly, I basically was undoing all of Dr. Jordan's work. While he was trying to straighten my teeth, I was just counteracting his work. I had two rounds of braces. I had them in elementary and into the beginning of middle school, and then I received them again in 8th grade until now, when I recently had them removed. I am so grateful that I was able to have the chance to correct my teeth and to be able to learn my lesson. Dr. Jordan is the best! He completely transformed my teeth, and has improved my life and my confidence!
–

Brin N
Jordan orthodontics staff are outstanding, very knowledgable and are great with younger children! They answer all of my questions and overall just so blessed by a great team! I did some research and feel like treatment plan and price are the best in the area! I highly recommend this practice.
–

Caroline Weeks
Dr Jordan and his staff are awesome!! Hands down, without a doubt best orthodontist office! I had previously been going to a different orthodontist for about 2 years and noticed something was not right after treatment that long and still not much progress. I was referred to Dr Jordan and in the first visit dr jordan started moving forward with correcting my treatment. Within just 2 week I had already noticed a difference. Dr Jordan also helped me temporarily get my braces off for my wedding and then starting treatment where we had left off after the wedding. I wish I had started with Jordan Orthodontist to begin with!
–

Kristen Green
Dr. Jordan and his staff are INCREDIBLE! In less than ten months, they took my grandson's mouth from frightening to fabulous. And frightening is actually the word my grandson used when he saw his BEFORE picture. I can't rave enough about Doc Jordan, Shane, and his entire staff. They are nothing short of miracle workers!
–

Yvonne Wichman